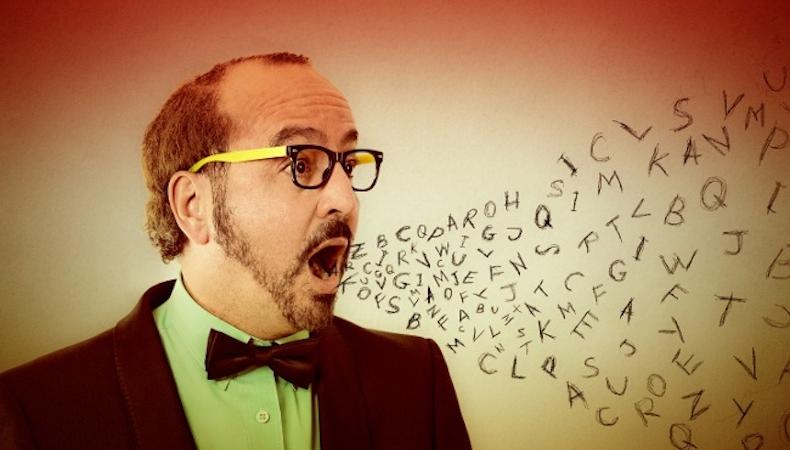 While filming a public service announcement for CBS on the necessity of prostate examinations for men over 50, Ronald Guttman found his proctologist character through an accent.
"I become this Einstein-like proctologist...and it came quickly to me," the Belgian actor says, slipping into the particularities of his accent work. "I had to take a German accent, and [I] became this doctor and took on the authority of 'You don't argue with me.' Once you take the accent, very often the character comes to you and then of course you have to work on the emotion of the situation. Like Alec Baldwin said in an interview, 'You have a hook into the character and from there on you can go further.' "
For some actors, finding a character's voice and inflections is the first step in taking on a role; for others, it's the final touch that completes the picture. Wherever it's inserted, dialect and accent work can serve as an essential building block for actors during the preparation process. The vocalization of a character—his or her tone, drawl, cadence, or pronunciation—can be indicative of national origin, social status, and other personal traits essential to a three-dimensional performance; successful accent work can help flesh out those particulars.
Guttman, a seasoned theater, television, and film actor who's appeared on "Mad Men," "The Blacklist," and in "27 Dresses," says focusing on musicality, pitch, and specific consonant pronunciations and marking those letters and their differentiations on one's script are great ways to hone in on a specific accent.
To help with that approach, Janet B. Rodgers, dialect coach and author of "Acting and Singing With Archetypes," recommends learning the International Phonetic Alphabet. "This is an excellent source of ear training, which helps the actor hear individual sounds and write down what they hear. In this alphabet, every sound of spoken languages is represented by a particular symbol," she says. Other resources include the International Dialects of English Archive, as well as Paul Meier's "Accents & Dialects for Stage & Screen" and Jerry Blunt's "Stage Dialects" and "More Stage Dialects," which come with CDs and booklets. YouTube is another great resource to prevent your accent work from veering too close to caricature.
READ: "3 Accent Mistakes and How to Avoid Them"
However, Lisa Anne Porter, co-head of voice and dialects at the American Conservatory Theater, gives her actors permission to be stereotypical, initially. "I tell them that in the beginning they're probably going to do that, so do it and then let go of it; otherwise they're terrified of getting it wrong or being offensive," she says. Embracing those attempts allows for a more open process in Porter's experience, one that encourages actors to progress and depart from a formulaic-sounding dialect. "There's the conscious awareness of the sounds you're making," she continues, "and then the unconscious stuff in terms of rhythm and pitch and syntax that you start to pick up from listening over and over again."
Once a student has worked extensively with the dialect, Porter uses exercises that involve physical movement, such as running around the room or shaking the shoulders, as well as high-intensity scripted arguments, to get students to "throw it away" and see what remains. Often, when a dialect isn't working, the root problem lies in the acting, not the dialect, she says.
Character work should never be trumped by an accent. "Speaking another language is a form of diplomacy," adds Guttman. "[As] actors, we're the ambassadors and advocates for our character."
Want to take your next accent for a spin? Check out our film audition listings! And for audition room tips, watch below!