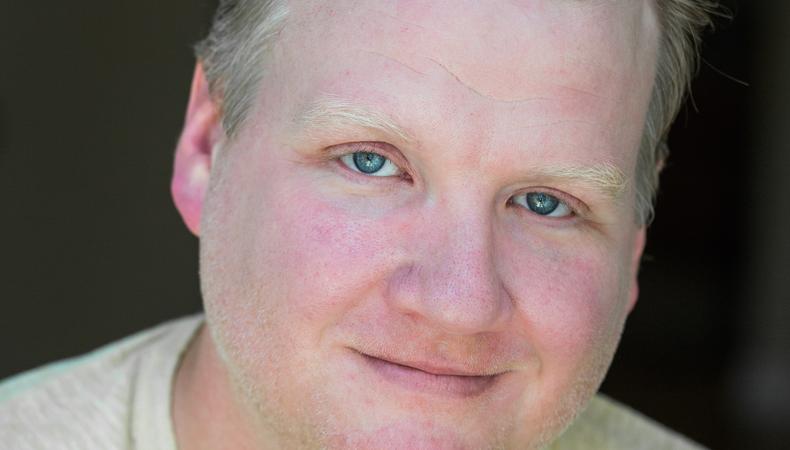 Even with the plethora of opportunities the Atlanta area has to offer, actors can always use another resource to help them make a strong impression on casting directors. That's exactly why Tim Richardson started Reel Monster Productions last year.
Having taught for four years at Actor's Breakthrough, where he was mentored by award-winning actor GregAlan Williams, Richardson and his crew offer custom-written scenes and movie-quality short films tailored to individual actors' strengths. Reel Monster Productions' first short film, "A Girl and Her Zombie," recently premiered on El Rey Network, having been personally selected by Robert Rodriguez. A working actor himself, Richardson offers seven tips for aspiring actors.
Don't do it alone.
"Get a great acting coach or go to a great class," advises Richardson. "Talk to actor friends who know someone who will take time to mentor you. A lot of people in Atlanta are trying to make things happen on their own. There's a lot of people out there that are going to try to take advantage of you. Having a great coach, somebody you can call, somebody that will read with you for auditions, is going to increase your chances of working."
APPLY NOW: "Life of the Party," starring Melissa McCarthy and Maya Rudolph
Don't be afraid.
"Too many times we go into an audition terrified we're going to forget a line, or 'They're not going to like me, I might not get this role.' Leave [those fears] at the door and live in the now. It's not your job to book the role; it's your job to deliver the best audition—the best portrayal—possible. Then you leave it. I have a friend who was called back for the same show 30 times for different roles. She was devastated. She said, 'I think this casting director hates me.' I said, 'This casting director is fighting for you. If they're calling you back, that means you're in the mix. That means you're doing your job.' "
Be prepared and know the material.
"When auditioning, you need to feel the characters. Too many actors are just worried about memorizing lines. If you don't feel it and we don't feel it from you, you're not going to work. Get with another actor and run lines together, even if it's over the phone."
Listen.
"One of the most important things after you've prepared is listening, not just to your reading partner, but to the casting director. Listening to your scene partner is key because too many times we're just thinking, 'What's my next line?' If you're not listening, how can you deliver that line without the proper emotion?
"I read for an authoritative figure once and got the call back. The casting director held up a headshot and said, 'This is the [actor] you're going to be working with.' It was a really old lady, but it read like a younger lady. I realized my character would still be authoritative, but he wouldn't be aggressive, mean, or hateful like I was going to do. So I pulled it back and the casting director said, 'You're perfect.' By listening and adapting, I was able to get that role."
Put together a great reel.
"Work where you can work—as long as it's a quality production that's not going to take advantage of you. A lot of actors can be promised footage and never get their footage or the footage is unusable. The whole point of this journey is to work. What most actors want is to be a working actor and not have a day job. The whole point of a reel is proving your worth to a casting director and proving you can handle the work."
"Backstage Experts Answer: 13 Tips for Creating Your Demo Reel"
Build a network of other trustworthy actors.
"You're going to be working together and auditioning for the same stuff, and it just helps to encourage each other. There are going to be times when you're not getting any auditions and they are. It helps when they're able to encourage you and you're able to encourage them."
Love the pain.
"As an artist, you're going to go through really hard times and it's going to be difficult. The journey towards greatness is never an easy path. Of course there are going to be great times, but greatness is forged through pain. A lot of people look at their struggles and just get angry. You have to change your perspective and see these bad times as preparation for what you're going to become. You have to fight for it. See the struggle as something positive."
Want to act on the stage? Check out our Atlanta audition listings! And for acting advice, visit Backstage's YouTube channel!