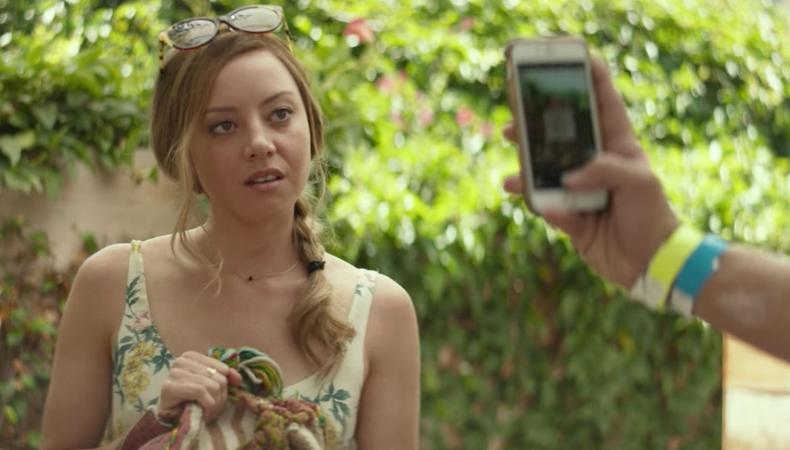 Ever offended someone with your social media?
Know that you can use social media however you want. As you'll see from friends' live-journaling, pity parties, political debates, and evangelism, there's an audience for everyone and everything!
For better or worse, social media gives everyone a megaphone to amplify their voice and opinions. So how do you rise above the noise and use these free tools to your advantage as an actor? Here are some ways to make sure you're ready to hit "share," regardless of the consequences.
1. Think of your brand. Branding is much more than choosing a smiling or serious headshot or what colors to wear. Your brand is mostly your reputation. Each time you share something online it makes an impression on a very large audience. Before you hit share, make sure this post is "on brand" for you. Does this post have content/themes you share all the time?
It's truly OK to cause some discussion and ruffle some feathers—as long as it's on brand. Think of the differences in activism between Donald Trump and Oprah Winfrey. There's more than one way to speak your mind!.
2. Think of your dream employer. People get and lose jobs every single day based on their personal social media. The Internet is not a place to share your private thoughts with others. Before you hit share, ask yourself if this post would offend your dream employers or collaborators. When you're the product, you have to hold your personal online presence to incredibly high standards.
3. Think of your goals. Whatever your goals are (both personal and professional), think about each post before publishing. See if it's helping or hurting your progress towards these achievements.
If your professional goal is to become an internationally recognized actor, or your personal goal is to make a huge impact in the world, perhaps engaging in passionate discussions on the human condition can help you. Ranting about your commute to work won't!
With followers, you are a leader. Don't worry too much about offending someone, because you can never please everyone! Be your own boss and make choices for your business.
Keep in mind you can often edit or delete a post—but it may not disappear. There are examples of police taking murder jokes seriously, public shaming from negative tweets or comments, and people losing their jobs (or even worse, their dignity) from insensitive social posts.
While we have freedom of speech in America, the Internet is worldwide. Your post has the potential to be seen immediately by hundreds, if not thousands, and then potentially billions!
With great power comes great responsibility.
Make sure every post resonates internally (staying true to your voice, heart, and soul), externally with your intended audience (presenting your best self), and helps you achieve your goals (using your brain to filter and shape everything).
In terms of real no-no's, let's generate a list together! You tell me: What are things that just shouldn't be shared online?
Like this advice? Check out more from our Backstage Experts!
The views expressed in this article are solely that of the individual(s) providing them,
and do not necessarily reflect the opinions of Backstage or its staff.