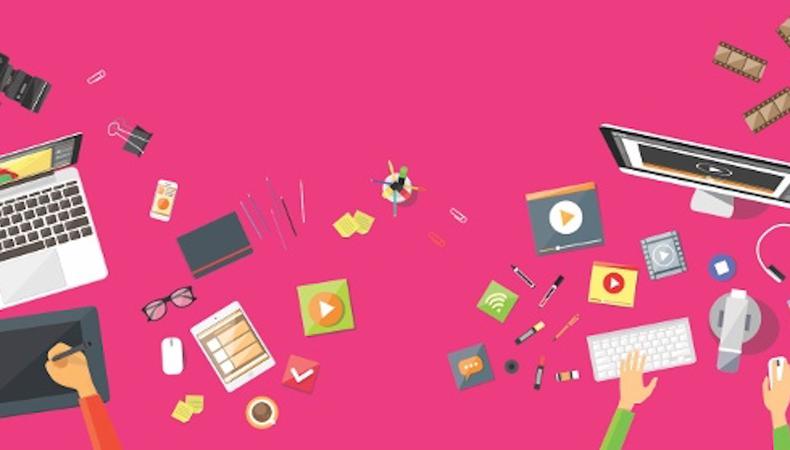 Having a marketing package is one of the most essential career tools for an actor. From a professionally shot photo that reflects your personality and brand to a website that showcases your finest work, we rounded up experts in various fields to give Backstage readers some insider tips on how to maximize each element's marketing potential.
Ryan Thompson, reel editor
Thompson is a U.K. filmmaker with experience in directing, cinematography, sound design, and more on short films, music videos, trailers, and actor reels.
Actors sometimes use entire scenes in their reels even if they have fewer lines or less screen time than the other actors in the scene. Trim the fat. The majority of people who will watch this don't have all day and need to get through many, so cut right to the important pieces and leave any unnecessary excess behind. Also, if they have any clips of themselves without dialogue, they are best left till the end.
Take a step back and try to view your work with a stranger's eyes to strip away any ego or self-consciousness. Utilize the best scenes that you yourself would feel impressed with if you saw someone else do them. Don't be overly sentimental. Try not to use old VHS clips, as it can give the impression that you haven't had any work for a long time.
If you have a sequence with a well-known star, make sure to include this near the beginning (when the viewer is most attentive) to aid the impression that you have high-profile projects and are bookable.
Look at a potential editor's previous work and see if they are the right person to work with in terms of style. Even though a reel consists of your material, one editor can have quite a different style to another, so choosing someone with a style you feel complements your own work is important and serves for a better reel in the end. For further confirmation, it would be great if the editor had testimonies from previous actors they've worked with. And from an editor's standpoint, one thing an actor can do that is beneficial is provide their material in the highest quality possible. (vfxproductions.com)
William Harper, the Headshot Truck
Harper is a Los Angeles–based actor who co-created the world's first mobile photo studio with his business partner, photographer Adam Hendershott.
Know your casting. Before you spend hard-earned money on a headshot session, think about the types of roles you could play. Then market yourself in the photographs to land those roles.
Don't go crazy with retouching. If you're 60 years old and have wrinkles, be beautiful and own those wrinkles. They're part of you, and no one looks like a Barbie doll in real life.
You want the headshots to represent YOU. Not what your mom thinks of you, or your boyfriend. Capture the best version of yourself in your headshots. When a casting director calls you in, you'd better look like your photo, and the best way to do that is to embrace who you are and how you look. (theheadshottruck.com)
One of the most obvious things I see missing in bios, believe it or not, is what the person does. I recommend starting with, "Carson Wells is an actor who…" Other things that should be included are some top accomplishments. I say "top" because giving too many can take away from the punch. In fact, actors should avoid long, drawn-out bios in general. Even the most interesting bio is at risk of becoming boring if it goes on too long, includes irrelevant information, or is redundant. Bios should be tight, compelling, well-formatted, and informative. I like to see a beginning (name, what you do, accomplishments), middle (relevant biographical information: born, studied at, etc.), and end (wrap up and link to your website).
If you had a minor part on a current network show but played the lead in your high school play, give the network show precedence. Also, give precedence to the types of roles you want to do more of, or those that are really your "brand."
Think of your favorite shows and movies, look up the casting director, and send them a heartfelt note telling them how much you love the show or movie they directed and why you admire their work. Don't be cheesy or self-promotion-y. Just make it a nice note to that person from you. But put it on your letterhead (and make sure it includes your name, title, and website). (mw-pr.com)
Mickael Blanchett, website designer
Blanchett is a New York City–based website designer who focuses specifically on the actor's online portfolio.
You need to have your own branding. If any actor is pursuing a professional career, they should have a website that's unique and straight to the point. Visually, it should reflect you. My job as a web designer is to make sure the actor on the website is the same one you are in that audition room. They should be recognizable by casting directors.
Color schemes should match the texture of the headshot. A good web designer should work on what colors will fit and will frame the headshot and the overall thoughts the photographer had in mind. It should be natural colors.
[If you're looking to design your own site] don't build something with so many options—putting a Twitter feed on the landing page, for example. Things shouldn't be scattered and the elements shouldn't be overlapping; they should be well thought out. Stick to the professional content. Even if it's a headshot on a blank page and there's a link to an IMDb page, it's better to have this than have a menu and noises and different things. Stick to the basics. (mickael.us)
Looking for reasons to bulk up your marketing package? Check out our film audition listings! And for more advice, check out the video below!