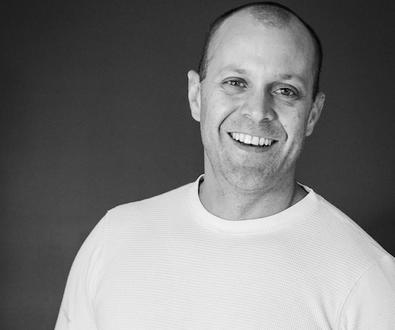 The Internet and social media is critical for today's actor as a tool for self-promotion, networking and creating relationships with the gatekeepers of our careers. The world is truly flat today because of social media. We have access now to directors and producers that we never had 10 or 15 years ago. Most everyone is online and on social media and those who are not will be soon. The reality is that it is here and is not going anywhere. It's only going to get bigger.
To give you an idea of how things are changing. In order to reach 50 million people, it took the phone 75 years, the radio 38 years, television 13 years, Facebook three and a half years—and get this: there are currently 1 billion active users each month on YouTube. Social media has given me the opportunity to meet new directors, producers, and strengthen relationships with casting directors which I would have never been able to do that in the past.
All the social media platforms are valuable for actors, but to me the most powerful platforms for actors to network and create relationships with industry folks are Twitter, Instagram, and Google+. Here are eight tips for using them to your advantage.
1. Know your online presence. You should know what comes up on the Internet when people google your name. If you have a Mac, in Safari go to "File," scroll down and click on "New Private Window," and then google your name. This will give you an accurate perspective of how others are seeing you online. If you do it through your normal Google website, it will filter based on what it knows about you.
2. Keep SEO in mind. SEO stands for Search Engine Optimization, which basically means what search engines consider relevant content to online users. Having a strong bio on IMDb and Google+ improves your SEO. When people google your name, your IMDb and Google+ profiles will come up almost always at the top of the search engines you use—sometimes even higher than your website. They give immediate and powerful information to people who might want to hire you and lets them know what you have been up to professionally.
3. Put effort into your Twitter profile. A Twitter profile allows you to search and connect with industry people. Go to canva.com so that you can create a strong header photo for your profile.
4. Pick a good handle. Today's clever name like @Dougybaby or @Dougyfresh is tomorrow's regret. Think of your name two years from now. If your name is taken, think of creative ways to keep it professional using hyphens and acronym like @Dtaurel or Douglas_Taurel.
5. Pick a strong and compelling mantra. Most platforms allow you to add a tagline to your profile. Two or four words about who you are and what you are passion about. Everything on your social media can be viewed as your résumé to the world. Nothing is set in stone so you can change your mantra as many times as you want until you find the right one. Mine is "Passionate about life, theater and sports."
6. Don't forget Instagram. An Instagram profile is very similar to Twitter but visual, which makes it very powerful to connect with like-minded industry individuals. What is important to remember about Instagram is that it's all about the hashtags; hashtags help others to find your post when searching related posts.
7. Create a Facebook page. Create a Facebook fan page so that you can share ideas, blogs, and film clips that give you inspiration. I like using my fan page almost as a blog of interesting links and photos I come across online, or articles that I have written in the past. When you create it, pick the category "Artist, Band, or Public Figure" and then select Actor/Director. Facebook will walk you right through the steps, and again, use canva.com to create a strong avatar for your Facebook page. With a fan page, you can promote certain posts and there is no ceiling on how big it can get. You Facebook profile is limited at 5,000, where as your artist page is unlimited.
8. Create YouTube and Vimeo accounts. Create YouTube and Vimeo accounts and start watching videos and channels to give you inspiration. Vimeo now has a staff pick of short films and I have found some of them to be amazing. Check out Casey Neistat on YouTube; his stuff is really cool and inspiring.
Don't worry about how many followers you have. The important thing is to start and to experiment. Remember that social media is not a soapbox for you to get on top of and yell, "Me, me, me!" It is a platform to participate in conversations and to share your ideas and inspiration. You won't connect with everyone and not everyone will connect with you, but you should get on the grid so that you can have the opportunity to connect and grow.
Tweet me @DouglastTaurel and give me shout out when you're on the grid!
"Ideas that spread, win!" —Seth Godin
Like this advice? Check out more from our Backstage Experts!