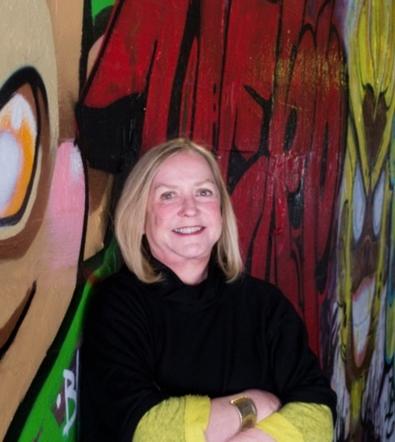 Buckhead-based Stilwell Casting is one of the leading casting agencies in the Southeast and has been finding talent—both union and nonunion, plus models and pro athletes—for 35 years. At the helm is Emmy-winning producer and copywriter Annette Stilwell, who says her agency has had the privilege of working with such noted actors as Candace Bergen, Walter Matthau, Kevin Duval, Jessica Tandy, River Phoenix, and many others for films in the 1980s, as well as casting some of the best known commercials nationwide. They also play a singular role in providing in-house payroll services for crew, talent, and everyone involved in all levels of production.
Annette Stilwell, who has served as a Board Member of the AICP Southwest and on the Georgia Film Board through two governors, took a moment out of her wildly busy schedule to share some tips on how Atlanta actors can break into the lucrative commercial market.
So how did an English major with an emphasis on the Commonwealth break into casting?
My first job was as a reporter for The Charlotte Observer, which I loved. That got me a job as a copywriter with an advertising agency in Charlotte. That led to a producer job with a film production company that was also located in Charlotte, and then moved into Atlanta. A large group of us ended up here and we were called The Charlotte Mafia within the commercial production crowd. I was a producer, both on the agency side and production side for many years. After having two daughters, the schedule became very difficult and I decided I'd better do something more manageable. At the time there really was no casting director or agency in Atlanta, so I hung my sign in 1980.
How have you managed to sustain such a successful casting company for 35 years?
On the belief that you are only as good as your last job. If you do a good job, they will come back. If you don't, they won't. I've had some clients for over 20 years and I've never advertised. It's always referrals that have kept me in business. And I've have been blessed with some of the best casting directors in the business, especially my last CD, Melissa McBride, and my current CD, Brian Beegle.
What is the best way an actor can break into commercials?
Unless we are doing testimonials or real people casting, we always go through talent agents. If someone is serious about acting, an agent is not only important, but necessary.
What training and development do you recommend for actors?
Classes, classes, classes. On the commercial side, for someone just starting out, I would recommend working as an extra if given the chance. That way you see what the principals do, how the set operates and learning the intricacies of set etiquette.
How does an actor find out what you are casting?
They don't. Their agents get the breakdown.
What are the pros and cons of commercial work?
Money is the pro. Residuals on a SAG national commercial are very good. As well as most nonunion work. The con would be that you don't get the fame.... [Gilbert Gottfried's] Aflac duck voice, which we helped cast, is an example of a very good commercial gig. How do you describe the Atlanta acting market now? We are a very strong market. I have clients coming in from other parts of the country who are amazed at the actors we present to them. Often they will cast New York or Los Angeles at the same time and generally we book most of the roles.
Do you have any words of wisdom for an actor in the Southeast trying to make a full-time living?
Study. Be serious. An audition is a job interview so you better be prepared, on time, and know your role as well as all the details of the shoot dates. You would not sit across the desk at an interview at IBM and ask that person for a stapler to put their headshot and résumé together. Nor would they indicate that their agent just sent them the script and they haven't had time to study it. You probably [would] not get hired.
Inspired by this post? Check out our Atlanta audition listings!