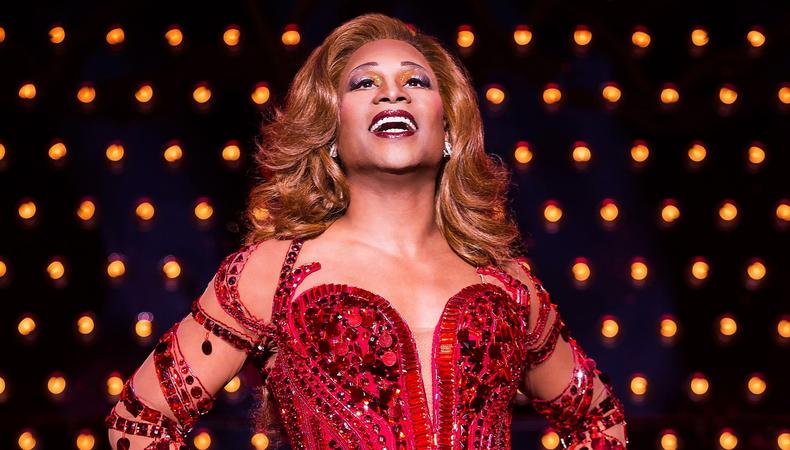 We chatted with some of Broadway's best dancers and choreographers at the 2013 Astaire Awards Award on Monday night!
See what Bebe Neuwirth, Charlotte d'Amboise, Billy Porter, Jerry Mitchell, Susan Stroman and more have to say to up-and-comers!
Charlotte d'Amboise

"For dancers, I say take a lot of ballet. Just live your life fully and work on your art, but take in life. If you want to be an artist, you need to take in everything about life. Not just your world of being an actor or dancer. You need to take it all in to be a full performer and a full artist."
Susan Stroman
"The way shows are written today, performers really have to do it all. So even if you're an extraordinary dancer, you need to learn all the art forms. You need to go to voice class, go to acting class. You have to do it all. They really expect you to be triple threats, and the entire cast to be triple threats. That would be the best advice, to always study and never stop learning."
Billy Porter
"Train. Train, train, train, train. Learn your craft. You can't come out of high school and be a doctor with no training. So why do you think you can come out of high school and come and do this without training? Train."
Marge Champion
"Stay with your passion as long as you can."
Jerry Mitchell

"I always tell my dancers that they have to act. Jerry Robbins once said to me, it's a lot more exciting to watch an actor dance, than to watch a dancer try to act. So, in musical theater, dancers have to be actors. I think it's very important. It's certainly something I look for in my audition."
Karen Ziemba
"Keep taking class. Keep learning from those people that you work with - the older people that have been there in the business for a while. Don't ever say no. Try it at least once, maybe twice. Just keep your nose clean and be good to each other because you never know who the next producer, or choreographer, or director is going to be. It could be your friend that you're auditioning with. We all go in so many different directions. It's a wonderful to be a dancer in the live theater, and you should take care of yourselves and take care of each other."
Cady Huffman
"Get out! Run. No, but I am hard on young actors. I do teach them. I think it's such a hard business that you can't afford to be soft on it. If you can even imagine yourself doing something else, do it. If this is not the only thing that drives you...you're miserable enough when it is. You just have to study, have your technique to help you out, and preserve, man. You just have to keep going."
Laura Osnes
"Keep doing it as long as you love it. Just keep training and keep doing it. I started taking dance when I was five, and I danced up until high school, when I was 16. I came to the point where I had to decide which one I was going to pursue, and I ended up choosing theater. Both wanted all my time. So about that time, you kind of have to decide which one you're going to pursue. I'm so, so grateful for my dance background. I ended up dancing for 13 years and I've been able to use that in my Broadway shows and I would just encourage everyone to dance and sing and act and read and its like, be a well-rounded person because it comes in handy. If you want to be successful, it helps to be well-rounded."
Josh Rhodes

"Work with anyone you can work with. I always say that to dancers. Get your butt in pre-production with people. Write people letters. It does no good to have all that skill and not be seen. You need to try and get your butt in any room you can, because the more people that actually get to see your talent, the better off your chances off. "
Bebe Neuwirth
"When I was starting out, I would get a copy of Backstage every week and comb through the auditions. Go to auditions. Go to auditions. Go to auditions. Even if you don't get the job, auditions are such a bizarre hybrid of different experiences, its so easy to freak out that the more used to them you get, the stronger sense of your self you develop. A real strong sense of yourself, without being bossy or a bully. Just be who you are. If you can be who you are, and express your talent as beautifully as you can under those circumstances, you're gold. It's a very, very difficult thing. I don't know what I'd do if I was starting out today. The business has changed so much."
Check out Backstage's dance audition listings!