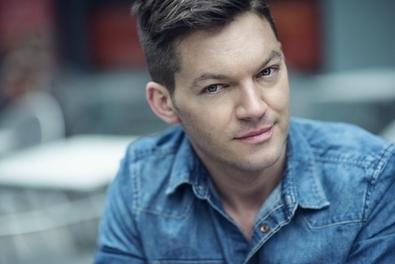 When you walk into an audition, it's all about confidence. It's about owning the room, and believing in yourself, your technique, and your skill. After all, if you don't believe in yourself, nobody else will.
Confidence is an attractive quality that gets buyers (casting directors, producers, show runners, directors) to trust you so that they can put you on set and you won't crack under all the pressure. You can be an amazing actor, but if you can't walk into an audition with confidence, you will lose the job. You can also be a not-so-great actor, but if your type is perfect for that one-line role on that particular TV show, then your confidence can get you the job.
Here are my five tips for developing unshakeable confidence in auditions:
1. Take the pressure off. Quiet your mind, relax, and focus. Remember, this audition is a simply a chance to play. So much of it is out of your hands (type, eye color, hair color, height, etc). Release the need to be perfect, allow for mistakes, and remind yourself that there will always be more auditions. Think of this as a fun chance to show your work and give them your take on the character. The casting director is your friend, on your side, and genuinely wants you to be right for the part. Release the need to book the job. It will free you up; you will appear more confident; and your audition will be amazing.
2. Stop the "shaky hands." Do your hands shake when you hold the script? It's the most obvious sign that an actor is nervous. Here's a solution: Put something a little heavy behind your sides, like your headshot folder (or your drama degree?), which will give it a little weight. This will prevent your hands from shaking, which will make you seem more grounded. Even if you are terrified this will give off the perception that you are confident, and in control. It works every time.
3. "Act" like a confident person. You're an actor, right? It's all about perception. Even if you are freaking out inside, act like someone who is very confident, and you will actually take on those qualities. Some actors walk into the room with body language that says, "I'm sorry for the audition that you are about to see." Act like you are fully in control and have been doing this forever. Take a deep breath, smile, walk into the room with purpose, make eye contact, hold your head up, act like you already have the job. My sister, actor Becki Newton, used to boost her confidence by saying to herself, "Watch this" right before she began her audition. Fake it till you make it, right? It puts the casting director at ease, and lets them know that you are in control.
4. Know your lines, backwards and forwards. Being unprepared is the quickest way to feel nervous and insecure when you walk into a room. Knowing your lines is one of the few things you can control, and will help you feel sure of yourself and confident in your audition. That will be your safety net when you walk into the room. Do your research, read the whole script if possible, understand the circumstances of the scene, and know the lines so well that you can just focus on the reader and listen. A prepared audition is a confident audition, and allows you to be present without panicking.
5. Wear clothes that make you feel good. This is huge, and something a lot of actors forget. For on-camera auditions, I always feel that actors should wear something that makes them feel good, that fits them well, and that brings out their eyes. Wear something that makes you feel comfortable in your own skin, not something you just bought and have never worn before. All actors should have their go-to audition outfits. When you walk into a room and feel good about yourself, it radiates from you and makes people want to watch you.
Good luck!
Want more audition tips? Watch here:
Like this advice? Check out more from our Backstage Experts!
The views expressed in this article are solely that of the individual(s) providing them,
and do not necessarily reflect the opinions of Backstage or its staff.