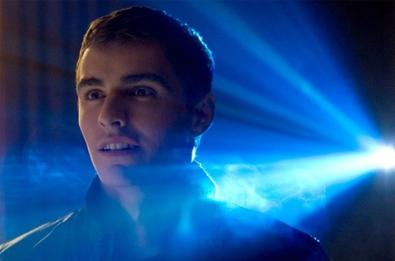 In just a few short years, Dave Franco has managed to carve out his own niche with Funny or Die videos and memorable turns in films like "21 Jump Street" and "Warm Bodies." The younger brother of actor James Franco will be seen on the big screen this weekend in "Now You See Me," making magic with Woody Harrelson, Isla Fisher, and Jesse Eisenberg. He spoke to Backstage about how to make your mark in the business.
Be willing to fight for it.
Franco says his role in "Now You See Me" was the rare case of just meeting with the director, Louis Leterrier. Asked when he began to skip auditions and go right to meetings, Franco says he noticed a slight change after he appeared in the final season of "Scrubs" as a regular. "It was the first time I was able to play a significant role in anything and show what I could do," he says. " Of course, after '21 Jump Street,' things changed even more. I can be slightly more selective about the roles I take, but I'm still fighting for everything I want. They're not going to hand me any great roles at this point; I'm going to have to fight for them." Did knowing "Jump Street" star Jonah Hill give him any advantage in landing that role? "I guess in the sense that I felt slightly more comfortable when I was in the room with him. But I went through a pretty arduous process with that one," says Franco. "I went in about six times. It's very rare that I come across a role I really respond to and I'm happy to put in the work and fight for it." He didn't have to put up a fight for "Now You See Me"—though he didn't hear from Leterrier for awhile. "Six months passed and I got a phone call and they told me all these incredible actors were attached, and they wanted me to be a part of it," he says. "I thought they were joking. From there on out, I just kind of kept my mouth shut and prayed they didn't realize they made a mistake."
Make some magic.
The actors on "Now You See Me" worked with a magic consultant, David Kwong to learn the tricks of the trade. "I play a sleight of hand magician so I learned how to throw playing cards, and I got weirdly good at it, to the extent that I can actually cut a banana in half with a playing card now," Franco reveals. "I don't know if that's something to be proud of. But I spent hours on end, over a span of months, learning how to do that. And I will probably never use it again in my life until I have kids." Franco says it was important to him that the tricks be real whenever possible. "I wanted to learn as many of these tricks as I could because I wanted there to be as much real magic in the movie as possible," he says. "I didn't want them to have to use CGI."
Laugh at your mistakes.
Franco maintains a sense of humor about his early struggles. "When I was first starting out, it was maybe my third audition ever, and they asked me to slate. To look into the camera and say my name," he remembers. "I didn't quite hear her, I thought she said, 'Sleep for me.' So I get comfortable, close my eyes, throw my head back, and start sleeping for the casting director. She's like, 'What are you doing?'" Franco laughs at the memory. "But I got that out of the way and thank God, that casting director has a sense of humor and has actually cast me since then," he says. "I definitely made an impression."
Take the good with the bad.
While many people might assume having a famous sibling in the business gives Franco an advantage, he also has to fight to make his own way and defy certain expectations. "It's definitely a blessing and a curse," he says. "It was obviously hugely helpful at first because my brother helped me get a manager, which I don't take for granted. But from there on out, nobody was going to cast me because I'm James Franco's little brother. I had to prove myself." Which was particularly tough when he was starting out. "I would go into auditions and I was falling on my face, I was doing a horrible job, because I was new," he says. "Most young actors will walk away form that and the casting director will never remember that. But with me, there was a magnifying glass on me and these CDs were remembering me and remembering that I sucked. So I had a deeper hole to dig myself out of." But in the end, Franco says he can't obsess about it. "I tried to put it all out of my mind because if you think about it too much, you will drive yourself crazy," he says.
Make your own work.
Franco not only stars in but occasionally writes and directs short videos for Funny or Die that showcase his unique sense of humor. "I work with my best friends making these films and have full creative control and it's a dream," he says. "When I started out, I wasn't always proud of all the work I was doing, but you take what you can get. So these films, as weird and twisted as they can be, I feel they're an accurate representation of me and show my voice." And he finds fans all over—including Leterrier. In addition, they have the potential to reach a larger audience than even some of his movies. "I'm so grateful I have this outlet and I'm always going to keep doing it," he says. "It allows me to be patient and wait for the projects I'm really passionate about rather than sitting around and getting anxious and taking jobs because I'm bored or want to get back to work."