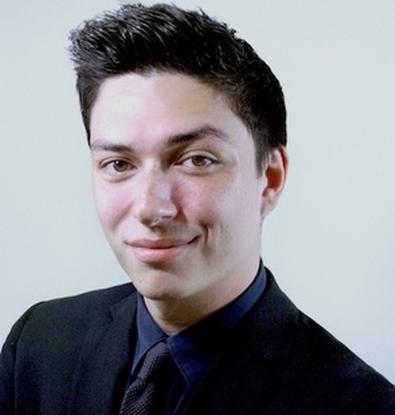 An actor's demo reel is very important;it displays an their range and shows the variety of characters an they can portray. To many casting directors, it is the first impression you leave them before auditioning.
Here are some tips to keep in mind as you build and promote your demo reel.
1. Upload your documents to Google Drive. Between your day-to-day responsibilities and scrambling to auditions, it's always good to have a Google Drive account set up to keep your documents easily accessible. It intertwines synonymously with your gmail account. If anyone needs a copy of your demo reel, there's a link option that allows you to share the document directly with the contact through your phone or any other internet connected device.
2. Put your contact information at the end of the reel. You may think it's overkill to include your email and contact on every single document you have, but it's better to have it too much than too little. Some clients have placed a quick email in the first or last frame of the reel, and some have even placed a small footer throughout the reel. I haven't heard anyone complain one way or the other, just as long as your information there.
3. Don't forget about thumbnails. A very overlooked detail—be sure to select an appealing thumbnail for your video. You want to make sure that you're visible in the reel. If the thumbnail automatically selects an image and it's not of you, it may get confusing.
4. Keep it short. Every expert will tell you to put your best acting footage in the front of the reel and to keep the reel short. YouTube has a video upload limit of 2GB and you want to make sure your video can have the highest resolution possible, so sacrificing those last few seconds and keeping the reel tight may actually come in handy.
5. Disable comments. If you post your video on YouTube, disable the comments. The last thing you want is someone leaving inappropriate comments while a casting director navigates your YouTube page.
6. Post your reel on IMDb. IMDb has become the universal site to look up an actor's credits. The IMDbPro account gives you the option to post your demo reel and polish your acting profile. Also, other IMDbPro account users—industry professionals—will be able to access your agent information as well, and hopefully want to talk to you about a project!
Garrett O. Thomas has been working in public relations for several years. He lived in Tucson, Arizona where he focused on restaurant publicity, combating restaurant foreclosures during the economic recession in 2008.
Eventually, he moved to Houston where he began working in technology publicity. Promoting software and online publicity integration for Fortune 500 companies. After handling more than 12 contracts and overseeing hundreds of thousands in contractual agreements, he decided that he wanted to progress his career into the entertainment industry.
He got a job as a celebrity publicist for Def Jam artist, Jeremih in New York. While Garrett collaborated with Def Jam and CAA, Jeremih received a Billboard Awards 2012 nomination for Top R&B song. From that point on, Garrett has worked with musicians, actors, and producers, promoting brands and educating them on his publicity knowledge and increasing his reach into a variety of areas in the entertainment industry.
You can follow Garrett on Twitter and friend him on Facebook!