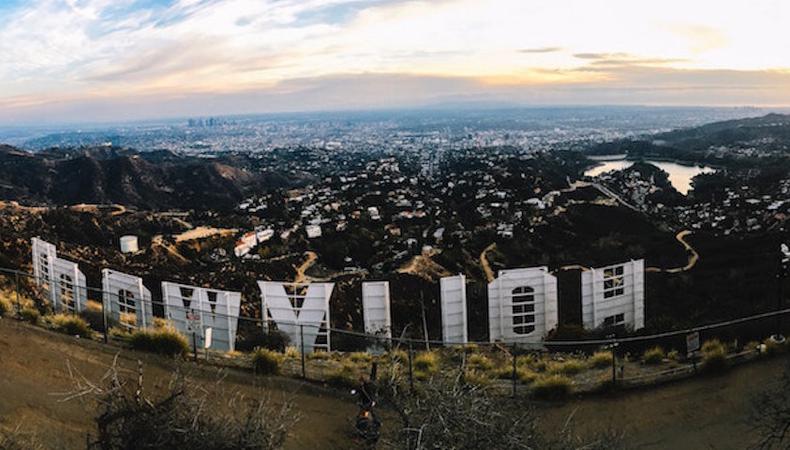 The holiday season is behind us, which means Hollywood is moving on to the next magical season: Pilot Season. And a new year means new opportunities for actors as new television shows are created and cast. Here are some tips to help your pilot season take flight.
1. Take it easy, but take it. An audition is a strange job interview because you're asked to do a lot of the work before you get hired. I recommend learning a play-based problem solving technique so your response to the creative problems of auditions is joy rather than fear. Do your homework: Learn what you can about the show's tone and style and make choices that belong in that world. If preparation is particularly challenging, or it's your first time in a new category—first guest star role, for example—work with a coach who can help you make sure your audition is both well prepared and alive in the moment. Prepare fully and have fun with it.
2. Stay present. Great acting requires living in the moment, and how we talk to ourselves affects how we perform. If you get three scripts on Friday to prepare for Monday, Tuesday, and Wednesday, it's only natural to feel underprepared on the day. When sitting in the lobby for your audition, don't obsess about your preparation; it's in the past. And don't waste your time worrying about what may or may not happen in the future. You're either prepared or you aren't. But you can still have presence, which makes you memorable even if you don't book the show. Here's a tool to stay in the present while waiting: Pick a color. Look around the room and find all of that color there is to see. Really look. Did you miss any? After you finish, pick another color, and so on. This will help keep you out of your head and focused in the present moment, because you can't find colors in the past or in the future. It requires being in the here and now.
3. Fake it till you make it. A recent Harvard Business School study on job interviews and body language revealed how we hold our body prior to the interview affects cortisol levels (the hormone associated with stress). I encourage my clients to hold their bodies in powerful positions prior to auditions, expanding the limbs, with the chin up, smiling, and taking up space. (Think of the position a runner takes when they've won a race.) Just like when creating a character, your body language prior to your audition will affect how you feel in the room.
4. Reward yourself. My grandmother used to say, "It's important to give yourself a pat on the back." She was way ahead of her time. Being an actor is the most rewarding thing I have ever known, but it can be hard. I coach my clients to plan something fun after each audition. Schedule it. Obviously a trip to Cabo isn't always possible, but an ice cream cone, a hike in Griffith Park, or a romantic rendezvous with your significant other will often suffice to keep you from living in the past by mentally replaying the audition or obsessing over the future result.
5. Give your gift. Casting a television show isn't easy. First, imagine having to watch the same scene over and over and over again, all day, sometimes longer. And then watch it again with directors and/or producers. Casting directors, producers, and network executives are dealing with a combination of tedium and time pressure that could make anyone crazy. If you're asked to audition, you've been asked to help. Everyone involved is hoping you have a solution to their particular casting equation. You aren't privy to all the components of that equation, so don't be discouraged if your E doesn't equal their MC squared.
When I first moved to Hollywood, Emmy Award Winning Casting Director Deborah Barylski gave me some great advice. She said, "Do the things that make you feel like an actor."
Do what you do and do it well. Even if you're as good as Meryl Streep, you may not book the job. There might be some variable preventing you that you just don't know about. Your job as an actor, in part, is to move people. Strive in your audition, to make your audience laugh, cry, or remind them of what it is to be alive. Then, you will not only feel like an actor, but will have shared your gift with an audience who is often surrounded by very needy people and under an extreme amount of pressure. Give your gift. And then reward yourself.
Like this advice? Check out more from our Backstage Experts!