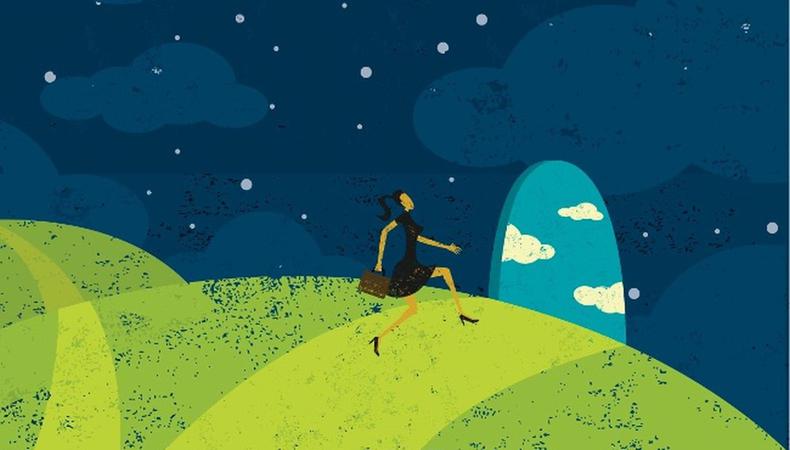 Most of you will be doing a lot of your auditions at an off-campus regional site. These locations can be a flurry of audition activity with other hopeful thespians around you. To help you stay calm, cool, collected, and uberorganized, I have developed a checklist for the all-important audition day.
1. You have specific reasons for applying to and auditioning for each program, so review why you want to attend each college or university in case you're asked about it during the interview. Think about any questions you might have about the program to ask, as well.
2. Reread the plays your monologues are from. This will help you rediscover your text and keep your material fresh, even if you have presented and rehearsed it many times prior to the big day.
3. Get plenty of rest and watch your diet/nutrition/exercise. Don't do anything foolish such as drinking alcohol the night before. Present yourself at your best. This means clear skin and fresh, clean hair. You should be neatly dressed and physically and vocally warmed up. Be at the top of your game.
4. Pack a water bottle and take it with you as you wait for your audition. Sip room-temperature water throughout the day to relieve muscle tension in your voice box. If you're taking a plane to your potential college or university, remember that flying can dry you out, so you need to stay hydrated. Don't yell or talk too loudly to avoid straining your voice.
5. If you are auditioning for musical theater, make sure your dance attire is appropriate and meets program requirements. This includes your dance shoes and modest shirts, shorts, leotards, leggings, etc. Check the college website, or email and ask what they prefer you wear for the dance combo. Each school is different and you cannot assume to know their guidelines.
6. While waiting to audition (and there is a lot of waiting), listen to music to stay focused rather than talking to other students. This is a time for you to relax and focus on your audition, not a time to socialize. Review your audition material and interview bullet points.
7. If you'll be singing, have a small portable CD player or iPod/iPhone dock, and have your devices fully charged with extra batteries. Schools do not provide a player for your recorded tracks! For those with live accompaniment, be sure your sheet music is correctly prepped.
8. If you'll be singing, you will most likely do so first, right when you enter the audition room. Before you sing, approach your accompanist with your sheet music to set the tempo. Then tell the auditors your pieces. If you are singing with prerecorded backup tracks, you will set up your playback device and announce your songs. Do not plug in devices. Be charged up and have the volume preset and ready to go.
9. After your audition is complete, the auditors may ask if you have questions, or they may ask you a few questions. Enjoy this brief exchange. When you are finished, thank them for their time and thank your accompanist. Exit the room with a smile.
Remember, just stay relaxed and you'll nail that audition and get into the college or university of your dreams! Be joyous, be brave, be yourself.
Want more? Check out news and advice from our college guide!