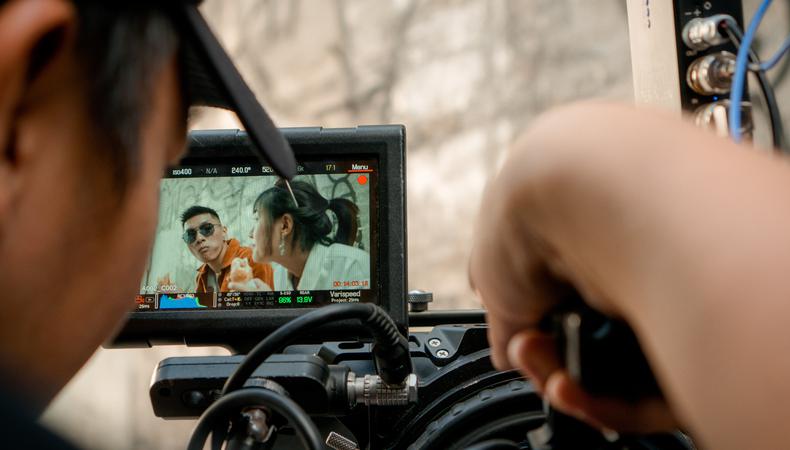 I'm passionate about theater. Always have been. Always will be. Theater is the reason I call myself the Broadway Life Coach. It's the reason I moved to New York City. It's the thing that gets me out of bed in the morning and makes my heart skip a beat at 8:00 p.m. on a Saturday night. But a well-rounded career in show business means more than just performing onstage and, let's be honest. When it comes to creating revenue streams–and I strongly encourage actors to have multiple streams of income–working as an actor in film and television means more money per effort. It's a great business decision to do both. It's also a great deal of fun!
Every actor's path to TV and film work is different. For me, I always had the desire to work onscreen. But for the early stages of my career, my passion for theater pushed that desire into the backseat. So by the time I made the transition into more on-camera work, I already had long-standing theater habits in my body and my mindset. It can be overwhelming to dive into an industry you know little about, but many of the skills and habits you have now will directly serve you on-camera. And what do you have to lose? Let's jump in with both feet!
These are the four things to keep in mind as you make this exciting transition into the worlds of film and television.
1. Relationships, Relationships, Relationships
Show business is–and always will be–a business of relationships. So understanding who the people are who make the kind of work you want to do is super important. It's true in theater. It's true in film and TV. For television, I recommend making a short list of TV shows you could be a good fit for right now. Unlike theater, the television industry lives in the now. You will not age into a role or play it later in your career. So your list should include shows that are currently filming and will have future seasons. Once you've made your list, research the team. Who are the actors? Who is on the production team? Who casts the show? What network produces it?
For film one of the most valuable resources is film festivals. Take a look at the winning directors and production companies that won for short films or feature films. Those teams are more likely to get produced this upcoming season in full length.
With a small target list of people to get to know, you can start the next steps. Now you have something tangible to act as your guide to networking. Building and maintaining relationships with the people on your list can mean any number of things like signing up for paid workshops, taking a class or masterclass, and letting your agent know you have a target list so you can pool your resources to make a connection happen. The how will be different for everyone.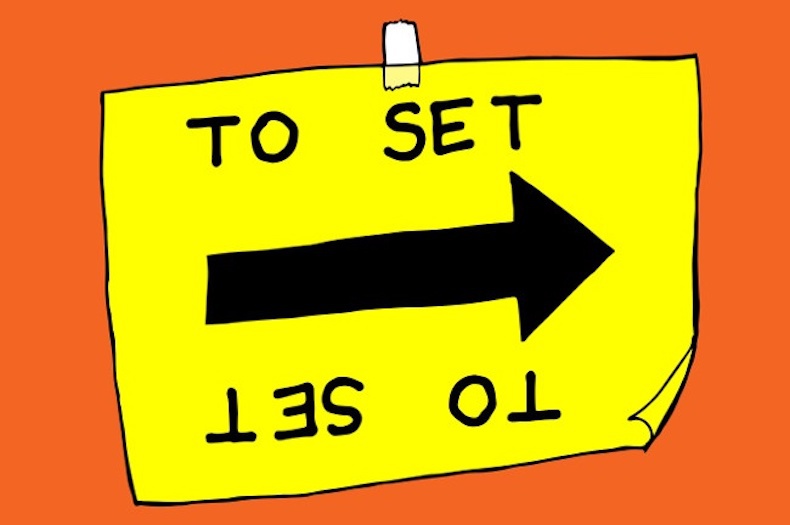 How to Act for the Camera
2. Research
We're living in the new Golden Age of film and television. So this part is fun! Watch as much great TV and film as you can! Watch a show you could potentially be cast in, and then watch other shows that feel similar or are made by the same people. Make notes of the styles and techniques that the actors are using to tell that story. Do they have a particular accent? How quickly are they speaking? Do the characters overlap one another when they speak? If you land an audition for that show, you need to appear to already fit in with the world the show has already created. Watching the show gives you a huge advantage.
3. Practice
Just like you would practice a monologue, rehearse a song, or learn choreography, you need to practice being in front of a camera. Don't wing it. Don't approach your sides the same way you would a theater audition and then add a camera at the last second. Prepare. That means you need to know what you look like on film. What a blessing that we have access to cameras in our pockets with our phones all day, every day!
I highly recommend finding sides for the shows that you're looking to audition for and practicing auditioning for the shows before you ever have an audition. Don't wait for an appointment. Set up a tripod and your ring light (or whatever your at-home set-up looks like) and just act. Do it now while the pressure is off. Learn your own idiosyncrasies on film and use them to your advantage. Practice harnessing them for good instead of judging yourself. Or for more accountability and a professional contact, take a class or book a session with a film or TV audition coach. That feedback can be invaluable.
4. Repeat
Repetition is the mother of skill, and that rule still applies when it comes to moving yourself from stage to screen. That list that you made will become obsolete in a matter of months. Make a new one. Keep it up to date, and make it fun. Watching TV and film, and jotting down a few notes is not a chore.
The more you repeat this process, the more familiar you'll become with names and casting offices. They repeat themselves more frequently than you'd think. Suddenly, the great big film and TV worlds start to shrink to the size of the theater world that you're already connected to. You've got this. I believe in you!
Looking for remote work? Backstage has got you covered! Click here for auditions you can do from home!
The views expressed in this article are solely that of the individual(s) providing them,
and do not necessarily reflect the opinions of Backstage or its staff.