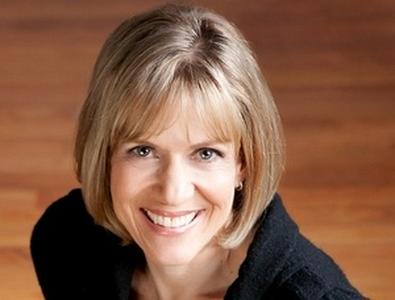 For the last two weeks, I have been working with many young actors auditioning for the role of Laura Ingalls in the upcoming feature film based on the 1970s television series, "Little House on the Prairie." I thought this would be a wonderful opportunity to look under the hood, so to speak, at an actual project that is well known by the public and, yet, is a challenge for young actors.
We know that Laura is a smart, adventurous, independent, and spirited tomboy living on the Prairie in 1870. Life is not easy for her and her family, but Laura rises to the challenge. We are given the setting as a cold snowy day on the prairie by a grave site. In addition, there are two pages of sides with dialogue between Laura and a man whose character has not been revealed. It is apparent that the man and Laura do not know one another well, but we do not know anything about their relationship or the circumstances that occurred before this scene. Here are some tips for approaching this material.
1. Get context on the time period. In general, 10- to 12-year-old actors will, at best, be vaguely familiar with pioneer life. Do your research. There are wonderful, short YouTube videos for children on pioneer times that provide a visual understanding of what it means to live in a time without the conveniences we take for granted.
2. Avoid viewing Melissa Gilbert's portrayal of Laura. This is an opportunity for a young actor to bring her spirit and sensibilities to this iconic role. Imitation may be the best form of flattery, but it won't get you the part.
3. Study the setting. Many of the young actors are skipping right to the dialogue and overlooking the setting. Laura ventures out alone into the prairie on a cold snowy day to visit a grave site. Ask your daughter to show how she would have felt on a cold, snowy day, and what might have gotten her to leave her warm house to visit a grave site.
4. Ask why Laura stays in the scene. We often tell our children not to speak to strangers. Laura, on the other hand, stays when a man she does not know well approaches her. Why doesn't she walk away? Ask your young actor what might make her stay to talk to a stranger even though she is not sure whether he is a friend or a bad guy.
5. Look for clues in the dialogue. Challenge your young actor to hunt for a few clues in what Laura says and does. What does it tell you when Laura brushes snow away from the grave?
It is often difficult for adult actors to look at life from a character's eyes. It is not surprising that young actors need the help of a coach or other adult to ask the right questions and help them understand the time and place in which the character lived. A word of warning: Don't get bogged down in the minutia of dissecting every line. While it is true that young actors benefit from a sense of time, place, and motivation, they also need to retain their natural, unaffected selves when playing a part. The balance is right when your daughter can tap into the emotion of the character in a believable way without overacting.
Master your craft, empower yourself, enjoy the journey.
Inspired by this post? Check out our audition listings!
In the coming months, Simon will explore questions about college admissions in a series of free upcoming teleseminars with theater professionals from several well regarded programs throughout the country. See DeniseSimonCoaching.com for more information.
Denise Simon is a New York-based acting coach and career consultant who has been involved in the entertainment industry for more than 25 years as an actor, teacher, director, and personal talent manager. For 10 years, she was an associate with Fox Albert Management, one of the leading talent management companies in New York, where she managed such clients as Scarlett Johansson, Academy Award winner Mira Sorvino, Lacey Chabert ("Party of Five"), and Judy Reyes (NBC's "Scrubs"). Denise has coached hundreds of children and young adults appearing regularly on Broadway, and in television and film, as well as educating parents on the business of show business.
You can visit Denise on the web at www.DeniseSimonCoaching.com, like her on Facebook, and follow her on Twitter.