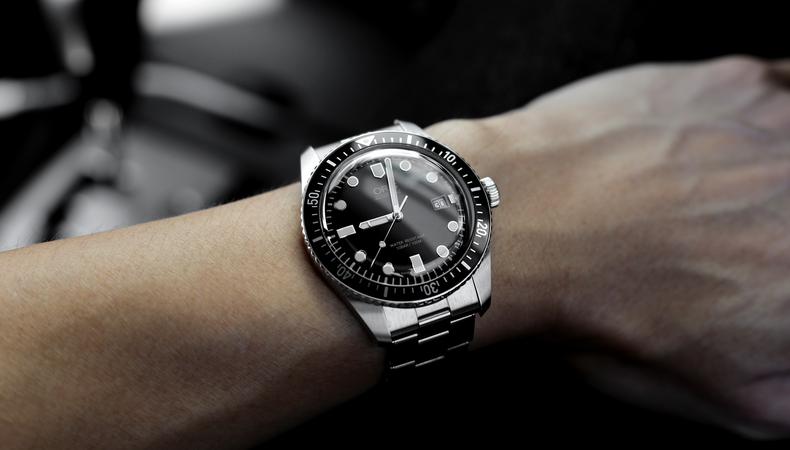 All actors have been there before: getting a last-minute, seven-page audition that requires a midwestern accent the night before. Our actor brain takes over and suddenly, we're in a panic. So how do you go about getting off-book with strong choices in a short amount of time?
Here are a few helpful tips I share with my actors.
1. Read the story.
Every audition is a story whether it's copy from a television show, film, voiceover, play, or commercial. What is your story about and how do the characters relate to one another? Read through the story a few times without trying to memorize your lines. The key is to get a feeling for how the story goes, what type of relationship the characters have to each other, and how their environment affects their conversation.
How are they feeling at the beginning of the story as opposed to the end? At what point in the story does their emotional state of being change? This change, by the way, is called the pinnacle or "arc" of the scene. The arc is important because that's usually the purpose of the scene. If you're unclear of the arc, your scene will be very general when you want specificity.
2. Do the character work.
Once you've read the story and have a solid understanding of what's going on, it's time to get to work on how your character feels about what's happening in the story. Having very strong opinions about everything that's being said or done gives your character a strong, personal point of view rather than a general way of thinking. There's a big difference if the other person you're talking to is a friend from work vs. your best friend since kindergarten.
3. Remember that every story has a beginning, middle, and end.
It's important to know how your character feels at the beginning of the scene, how they're affected by the middle (or arc), and how the arc of the scene changes how they're feeling by the end. Every scene has a beginning, middle, and end, even if it's a one-liner. A one-liner has a moment before (the beginning), then your line (the middle), and what happens to you or the other character after your line is said (the end).
READ: 38 Famous Actors' Audition Prep Tricks
4. Address the moment before.
Your moment before is what literally happened to you before you began to speak. Were you waiting on the corner as a truck went by splashing your brand new skirt, soaking you to the bone? Did you just get off the phone with an angry client? Were you just given exciting news? All of these "moments before" bring energy to your scene from the get-go. They infuse the story so the audience is intrigued from the start. This preparation is what makes an audition stand out. So much happens before anything is even said, yet many actors can't wait to get right to the lines.
5. Specify genre.
It's imperative that you know and understand the genre you're auditioning for before you go into the audition room. If you've prepared your audition as a drama and you get in the audition room and realize what you're auditioning for is a comedy, you're in for a surprise. It's best to do your homework before you prepare. Google the show you're auditioning for, read a bit about the writers since they tend to write similar genres, and research who's attached to the show.
Preparing for your auditions is an incredibly creative part of the process that can set you up for a very successful, fun experience. It's your job to audition, not book the role—that comes when everything aligns in your favor.
Melonie "Mel" Mack has worked in entertainment in NYC and L.A. for 17+ years. Mel began teaching 10 years ago, helping actors find comedic timing within scripts. Mel studied with some of the best teachers in the business: Lesly Kahn of Lesly Kahn & Company, John Rosenfeld of John Rosenfeld Studios, and Billy O'Leary of The Actor's Path. Mel's national commercial credits include Verizon, Nutella, Toyota, Bud Lite, Pampers, Visa, and Ikea, among hundreds of others. Mel has worked with renowned artists Damian Lewis, Jamie Chung, Eva Longoria, and Madonna, to name a few.

Mel owns and operates Mel Mack Acting Studio (MMAS), offering educational programming, ranging from classes and workshops to career coaching and advice sessions. Mel cultivates a community of talent that she develops and often refers to casting directors and projects when they are a good fit. Mel also runs a Casting Support business, running casting sessions that position her in the room. As Mel is behind the table, supporting directors and clients who make casting decisions, she has invaluable insight into what works for actors and what doesn't.
Check out Backstage's TV audition listings!
The views expressed in this article are solely that of the individual(s) providing them,
and do not necessarily reflect the opinions of Backstage or its staff.