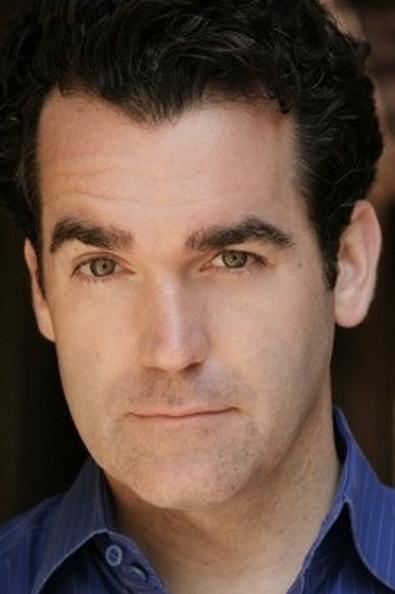 Brian d'Arcy James has been a regular on Broadway since his debut in "Blood Brothers" in 1993. He's also appeared in television (perhaps most notably as Frank Houston in the first season of "Smash") and movies. But until he debuted his show "Under the Influence" at 54 Below last summer, the cabaret scene was one area of the entertainment world he hadn't attempted.
"I'd been toying with the idea of doing something like this for a while, but I always hit a stumbling block when it came to pull the trigger on it," he says. "I feel like I needed to find a real reason to satisfy my own artistic and musical sensibilities for my first-time-out-of-the-gate concert and I did that by asking myself, What music do I like the best?" Something clicked when he realized he wanted to sing the music that he listened to growing up, like Billy Joel and Phil Collins—the music that influenced him.
Because 54 Below was still in its early days, it seemed like a good space to try something that people used to seeing him in musicals such as "Shrek" and "Next to Normal" might not expect. "I thought it was the perfect place to begin this first show of mine, which is a mostly pop-themed show of non-musical-theater songs," he says. "It was a perfect combination of new venue that hadn't been defined yet and my desire to stay true to my first impulse for that concert."
The combination proved to be successful, and "Under the Influence" returns to 54 Below, with one or two new songs, Sept. 5–7. We spoke to James about the longevity of his theater career, auditions, his desire to appear in the one-night only "Titanic" concert at Avery Fisher Hall, and more.
Let the Music do the Talking
One of the benefits of having already performed "Under the Influence" is that James has a chance to apply what he learned from the first run—namely that people bought tickets to hear him sing and he shouldn't feel compelled to talk too much. "I'm not a raconteur. I'm not a storyteller per se in that regard," he says. "I think I've learned to trust the songs as being the means by which I'm communicating as opposed to yapping so much. I think hopefully I'll be able to keep the thread going in between songs when it's necessary to maybe highlight an idea or a thought or to give credit where credit is due, but I've learned to let the music do the talking."
Love What You Do
James attributes his ability to get steady work to loving what he does. "I don't think you can really achieve much or stick around for a long time if you don't feel you have a desire to be there. So I think that's really what's been the gas in my tank in terms of the time I spent doing it," he says. "After that, it's hard to say why some people have long careers or some people feel like they don't want to stick around or continue doing what they're doing in this particular field." He adds that luck has a lot to do with it, getting the right opportunities that open doors for other opportunities. "It's a tightrope walk really, a career in the arts."
Auditioning is Your Job
James studied at Northwestern University and something his acting teacher Bud Beyer said has stuck with him. "Basically, at least this is how I heard it, auditioning is your job, so you have to be prepared for your job. If you get employment out of the audition, that's just icing on the cake, but you have to look at an audition as something that is going to be the mainstay of your work," he says. "Typically, you're going to spend more time looking for work and applying for work than perhaps actually doing the work, so make your job getting ready for an audition. And that just means being prepared." Another piece of advice comes from his friend and fellow Broadway actor Michael X. Martin. "He calls it the quack factor," James says. "You have to have a high quack factor, which is the extent to which you're willing to let water roll off your back. If you have a high quack factor, that's certainly helpful in this business."
Pursue Other Interests
After his 54 Below show, James has some irons in the fire, but nothing he can officially talk about yet. But when he's not working, he tries to find other opportunities for himself. Right now he's working on a screenplay. He doesn't consider himself a writer ("It's not my oxygen"), but he dabbles in it. "If anything, it's made me appreciate the writer in that when you come across something that is that exceptional piece of writing, it didn't just happen. It happened because someone took a great deal of time. The architecture is something that I've come to appreciate," he says. But in the meantime, if the producers of the one-night-only concert of "Titanic" at Avery Fisher Hall in February are reading this, he wants them to know he's free. He played Frederick Barrett in the original production, but if John Cunningham isn't available, James would like to play Captain E. J. Smith this time around, saying, "I think I'm ready."