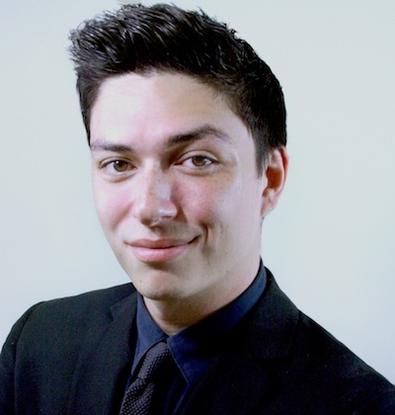 When you're used to playing different characters, it's important to remember your image and your brand. As the gigs start coming, you'll start to notice that more people around you will start having stronger opinions on your look, style, image, and the direction they believe your brand should go. It's important to fully understand your brand, the image you want to portray, and how you would like people to perceive you.
Here are some tips on maintaining your image.
1. Remember who you are. It goes without saying, but you need to know yourself. Acting like someone that you aren't will come to light eventually. Take a look at Miley Cyrus—there are millions of ways to convey your message to the public and convince people you are an "adult." Transitioning your image from "cute" to "sexy" is a lot harder than you may think. It takes conditioning the public and patience for your image to completely transition. It may be a role in an upcoming movie or what you say in an interview that alters your image.
2. Keep your image simple. Learn to explain your brand in one sentence. It sounds hard, but if you need a whole paragraph to describe your image, it's going to be that much harder to convey your image to the public. In the end, the public will assign you to a category or look, regardless of how unique you are. When I talk to clients, some describe their image in a million words, which is normal for creative people, but it can be complicated when talking to press. Even when you speak to casting directors, they won't want to hear every detail of your image, especially since that is not the bulk of their concern.
3. Be consistent. Make sure your brand is congruent amongst all your media platforms. From your Web site to your style, your brand should be consistent. You'll realize that your brand will penetrate a certain demographic that will want to follow you, support you, and celebrate your growth as an actor. Jennifer Lawrence has a great personality and in every interview she is consistent with that persona that the public has fallen in love with.
4. You can always evolve. Your image is not permanent and understanding that your career will endure growth spurts can help you plan for the next image you are trying to attain. Just because your look may fall into one category, doesn't mean you are forever stuck. Be open and experiment, whether you want to or not, your image will grow as you grow.
5. Use your judgment. As I said before, there will be people telling you how they believe your image should be. If it's an agent at CAA or WME, keep in mind that they've been in the game long enough to know the correlation between the demographic and market of your brand, but it doesn't mean you have to sell out and change who you are. Use your best judgment to compromise. In the end, you will need to familiarize yourself with the business side of the industry to nurture and cultivate your career. However, no one said you had to change yourself completely to be successful.
Garrett O. Thomas has been working in public relations for several years. He lived in Tucson, Arizona where he focused on restaurant publicity, combating restaurant foreclosures during the economic recession in 2008.
Eventually, he moved to Houston where he began working in technology publicity. Promoting software and online publicity integration for Fortune 500 companies. After handling more than 12 contracts and overseeing hundreds of thousands in contractual agreements, he decided that he wanted to progress his career into the entertainment industry.
He got a job as a celebrity publicist for Def Jam artist, Jeremih in New York. While Garrett collaborated with Def Jam and CAA, Jeremih received a Billboard Awards 2012 nomination for Top R&B song. From that point on, Garrett has worked with musicians, actors, and producers, promoting brands and educating them on his publicity knowledge and increasing his reach into a variety of areas in the entertainment industry.
You can follow Garrett on Twitter and friend him on Facebook!