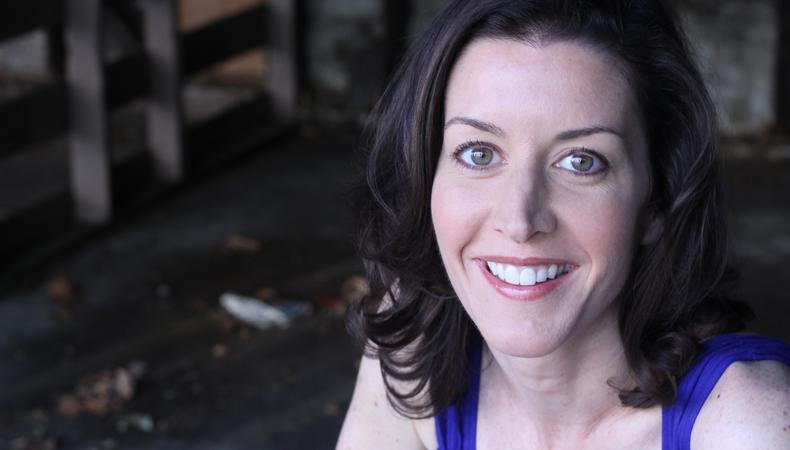 Everyone wants to stand out at comedy auditions. Here's how to do it.
1. Wear funny glasses. I got a pair of hipster glasses with thick brown frames and wore them the first time I auditioned for "How I Met Your Mother." The breakdown called for a quirky girl, so I thought: clearly hipster glasses are quirky. The casting director asked for me to take them off at the audition. I didn't get the part, and have never been asked back to audition for the show. Knock, knock, who's there? Not me.
2. Pronounce your name weird. For six months, I thought it would be a real knee-slapper to pronounce my last name (Grano) so that it rhymed with U2's lead singer Bono. Get this: I normally pronounce it so that it rhymes with Dano – as in "Little Miss Sunshine," "There Will Be Blood," "Ruby Sparks," "Looper" Paul Dano. Every time I slated with my Bono-rhyming last name, I would lose my concentration. Bono Grano sounded so foreign on my lips. The hilarious punchline: I didn't book a single job the whole time I pronounced my name Bono Grano. Ba dump ching!!
3. Call yourself out. Shortly after moving to L.A., I decided to audition for The Geffen. It was their general audition, which comes around about annually, and I was quite nervous. My body decided, therefore, to break a huge sweat – primarily in my armpits. Which stained my soft pink cotton shirt a juicy, sloppy wet mauve. I thought about holding my arms stiff at my sides in an invisible straightjacket during my audition – but then decided a stronger choice would be to throw my arms in the air and make a joke about my sweaty pits right off the bat. I mean before even introducing myself. Bam! Guess who's never worked at the Geffen? (Cue "The Price is Right" losing horn)
I'll stop here because, quite honestly, a wild success like me can't afford to give away all my secrets. Just remember the key points: Props, don't be yourself, and weird out. Follow my tips and trust me, you'll be cashing plenty of checks – in the unemployment line. See ya there!