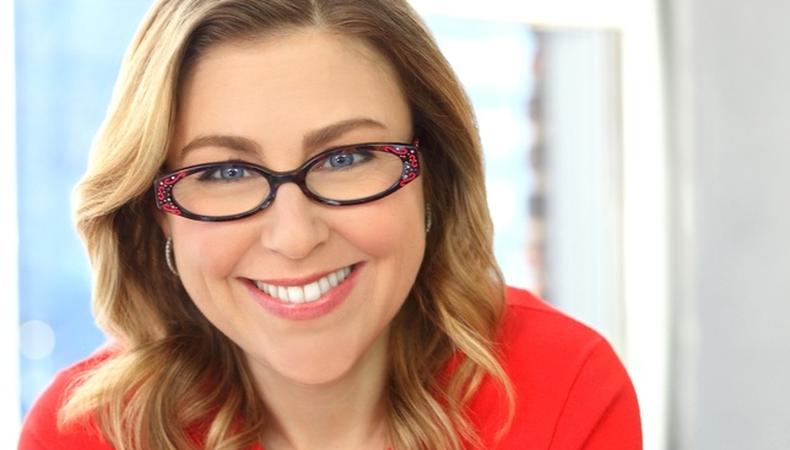 I'm back in L.A. this week casting an interactive app-isode—an iPad app game for those of you still catching up with all the types of new media out there. Despite the different type of content, the process for auditioning voices is the same as any other animated casting project. There's barely any time and tons of great voiceover actors to audition.
For this project, I have six roles to cast in just one day. That means every actor who comes in better be warmed up and ready to jump into the proverbial voiceover booth. We may only have a chance to do one take—two if we're lucky.
So how to make your first take your best take?
Here's some practical advice I jotted down while my plane bumped through the turbulent skies this morning.
1. Talk to yourself. Yes, that's right. In New York, no one will notice if you warm up your voice and do some diction exercises on the subway. You'll blend right in with the other eccentric New Yorkers wandering around the city and talking out loud on the subway. In L.A., you have the privacy of your car to warm up in, so it's a no brainer.
2. Plan your dive. Dive your plan. That's what any good scuba instructor will tell you. So plan your take, then do the take as planned. If you get the script ahead of time, you have no excuses. If you don't get the script ahead of time, plan to arrive to the audition early. Grab those audition sides and get to work. Don't get distracted in the waiting room by chatting up your competition.
3. Drink water just before you put on those headphones! Seriously, I can hear a dry mouth on the microphone like no one's business. When your goal is to make your first take your best take, don't take a risk with a dry mouth.
4. Take a private moment before you slate. Just like an actor auditioning for a play will take a quick moment for themselves before they begin their scene, you too can take the quickest second to become present. Plant your feet, close your eyes, stand in mountain yoga pose, say a prayer. Whatever your trick! Just get your busy mind and your (hopefully) warmed up voice into that recording booth. Finish that mental shopping list later.
5. Slate and go! Do a great, organized, and energetic first take. See what happens. If you nailed it, leave the audition and get on with your day.
Inspired by this story? Check out our voiceover audition listings!
Jen Rudin is an award-winning casting director and author of "Confessions of a Casting Director: Help Actors Land Any Role with Secrets from Inside the Audition Room." (Harper Collins/It Books, 2013). Visit www.jenrudin.com and follow @RudinJen.