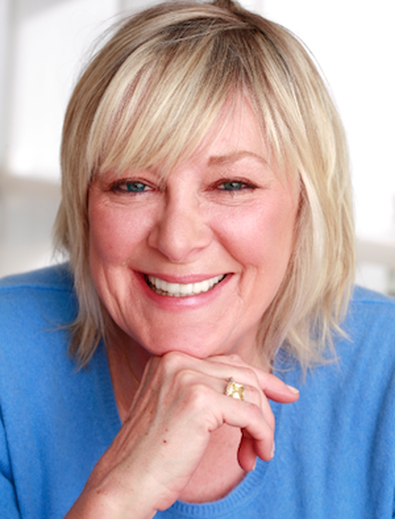 One of the best strategies to build a relationship with industry professionals is to show your work consistently and persistently in live showcases, with a link to your sizzle reel on your website, an invite to your film premiere or a film festival, in a seminar or workshop where you actually work with them, through social media links, tweets and Facebook notices, etc. But a new and successful strategy is a castability sheet.
What is a castability sheet, you ask?
It's a one-page paper to be sent via snail mail or email. It includes photos of you in your 3–6 most marketable roles—whether you've already played them or are simply pointing out that you can play them, especially if those roles are in some of the major primetime series and blockbuster films. You are sending the positive message of, "This is what you can call me in and audition me for."
Major roles on primetime series are usually offered to big name or established actors, but there are dozens of day players, recurring and supporting parts in each episode. Casting directors are usually on a budget and under the gun to find and cast those smaller parts as quickly as possible, and they often just call actors they already know or have seen recently. A castability sheet reminds them of you and what you do best; it saves time, resources, and makes life easier. "Oh! I'll call him for the rookie cop role, and her for the mean teen." It's a win-win for everyone!
So how to you create a castability sheet?
1. Decide what roles you can play (age, profession, genre of the show).
2. Take photos suggesting each role or use stills from actual films and videos you've already shot. Examples: lawyer in a suit, trophy wife in an elegant cocktail dress.
3. Have a graphic artist (or do it yourself if you're creative) put the photos on one page with captions about the character and genre.
4. Add your contact information, a log line, and even quotes from the pros you've worked with.
5. Mail to the members of your network—casting directors, agents, managers, film directors, producers, etc. Email it in the body of the message, but you don't want to spam anyone. Add a friendly note that says something like, "These are the roles I can play and/or get cast in most frequently. Looking forward to meeting/seeing you again!"
Example of how a castability sheet worked for one of my priority coaching clients:
A wonderful character actor sent his castability sheet to a CD of an action adventure series and a casting director who was working on a spy thriller film. Result: An audition which led to a booking in a big budget film with an a-list actor and two days co-starring on a primetime Emmy award-winning series as a Russian bad guy.
A castability sheet isn't a magic bullet, but it shows more accurately what you can play, and therefore is more successful than sending just a headshot or postcard. It helps the casting director, writer, and producer find you and offer you auditions and work!
Inspired by this post? Check out our audition listings!
Want more acting tips? Watch here: