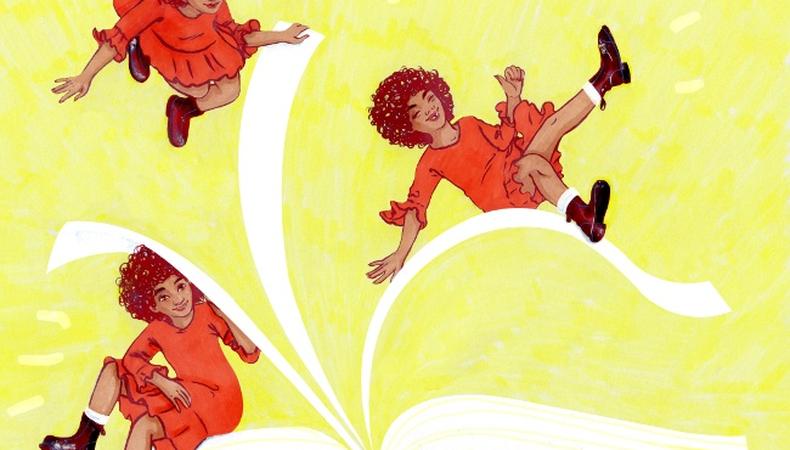 When I was a kid, my agent and manager at the time both told me that there would come a point where the jobs would be few and far between. It sounds arrogant to say I didn't believe them—but I didn't! I had worked consistently since I was 8 years old, and I couldn't imagine my auditions being met with radio silence. Surprise! So, what do you do when you're too old to play a kid and too young to play an adult, or even a teen?
1. Find something else you like doing.
This isn't me telling you to find a backup plan—this is me trying to keep you off the ceiling until you rejoin the realm of the working. To put it simply, find a hobby. Learn to play an instrument. Take interest in other aspects of what makes a production possible. Ask to shadow a stage manager. Do you like to paint? Look into set design. There's a vast world behind the scenes that's just waiting for you to discover it. When I entered teenage no-man's land, I discovered that I love directing and coaching children. Who knew? Here's the beauty of discovering a new interest or hobby: You might unintentionally stumble upon something resembling a backup plan. Or better yet, find something that will enhance that special skills section of your résumé!
2. Hone your skills.
What is your strongest area? Make it stronger. What is your weakest area? Make it stronger! Use this time to take some classes and get better all around. Take a chance on being the worst person in a dance class. Widen your repertoire. Learn some new monologues. Can you sight-read music? Now's the time to get on it! It won't all be fun, but it's part of the job. Remember: Honing your skills doesn't only apply to singing, dancing, and acting. I can sing until the cows comes home, but you would be surprised by how often I have to whip out my back handspring in auditions or get asked if I can roller skate (shout-out to the "SpongeBob SquarePants" call!). Another skill? Makeup application! Go on YouTube and learn how to do that face so that when you walk into the room, casting sees someone put together enough to be a star.
3. Keep performing!
"No, duh, Brynn! If I could perform I would be doing it, not sitting here reading this article." Hear me out! There are ways of performing without actually performing. Give talkbacks about your experiences. Volunteer to be an audition reader. Find ways to keep your face out there so you're not forgotten while you're maturing. "That's great, Brynn," you might say, "but what about my applause?" Who said you have to wait for someone else to give you a chance to shine? Be proactive! Look into putting on a solo show or cabaret. Reach out to some writer friends who need voices on their demos or actors for their table reads. If all else fails, use YouTube! Post videos of yourself singing, dancing, or trying out a new monologue. Get those views up! You never know who might be watching. Remind yourself this is just a chapter, not the whole story.
Williams has starred on Broadway and is currently starring in the New York Musical Festival's "Freedom Riders: The Civil Rights Musical" through Aug. 5.
Keep putting yourself out there! Check out Backstage's musicals audition listings!