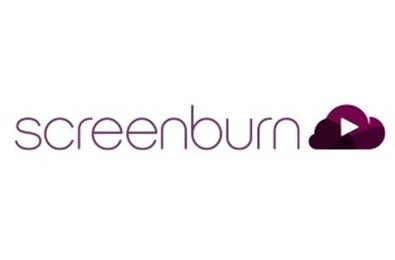 While trying to get a film made, let alone released, it can be easy to let marketing become an afterthought. But it is essential to begin activity before the cameras are rolling to build your audience and take existing advantage of digital platforms!
Identify your audience
Despite what your mother thinks, your film probably isn't "for everyone." You'll need to identify a particular niche that can help market with a clear message and engage fans. Make a list of key movie websites, noting who the core readership is. Look at your own movie and be honest about which audiences it would most appeal to.
Begin to look for the people who are blogging about these topics and collate some of the "influencers" in a spreadsheet along with any articles you think broadly relate to your movie. Becoming a reader yourself will help you to see how your movie fits into the wider conversation. You can then refine your marketing message accordingly.
Start the conversation
Reach out to these influencers by developing meaningful, on-going relationships. Someone who mentions your movie acts as a recommendation—and if they do it more than once it's very sincere promotion.
Be sure your movie will appeal to their readers and make sure you have something to offer. Have you got a nice piece of teaser artwork, some casting information, or just some thoughts on your key influences in cinema and pop-culture?
Don't look to sell the movie in the first instance. Just let them know what you're making and that you thought they might find it interesting—no strings attached! These are busy people who are being pitched all the time. Some of the best emails are the ones where you keep it short and just direct the blogger to a relevant page of your website. Remember, it's not just about the coverage; these are possible fans, too!
Digital storytelling
"Digital storytelling" is something that big movie franchises are doing all the time. Keep your fans up-to-date with production as it happens to make them feel a part of the process.
Register a URL that matches your film's title and get your own website or blog that can act as a "hub" for your updates. There are online service providers such as Wordpress and SquareSpace that can help even a novice to make a crisp design.
Simple behind-the-scenes content can also work well, whether it's images and videos on location scouting, casting, makeup, storyboarding, or other interesting aspects of the shoot.
This sort of content can also be used on social media channels. Early adoption of social with Facebook and Twitter pages will help to push traffic to your website and raise the profile of your movie in your target niche.
Again, sharing content on social isn't about the "hard sell" but telling the story of your production and intriguing people about the finished product.
Try to respond to as many emails, Facebook messages, and tweets as possible to build a real relationship with fans.
Sell online
Submitting to film festivals and booking a cinema tour is an essential element to your marketing campaign, but not everyone ends up being Kevin Smith. You can continue to build on your fan engagement by selling your film directly to fans.
As you build a fan base, offer pre-orders of along with a "bundle" of exclusive merchandise and extras. This can help to get some revenue coming in while you're still shooting and will give you a good idea of the level of fan engagement.
Don't assume the right people are going to find your movie. A digital release on iTunes is important, but other services can sell where your fans are. For example, VHX allows you to sell on your website and Screenburn can monetize your social audience with an integrated Facebook player.
Even after your release it's vital to think creatively about promotion. Discount codes can be used for different communities, such as your blog readers or a supportive publication or people who came to a screening. Can you bundle deleted scenes or bonus content to make a special edition release?
These tips are by no means definitive and marketing will depend on your own target audience, but starting an online conversation early can help to build a buzz give your marketing a boost.
Luke Littleboy is marketing manager at Screenburn; a Facebook VOD platform that enables the sale of video content from a Facebook page. The company has worked with major music artists including Paul McCartney and the Rolling Stones as well as released over 200 indie film titles directly to fans online. Follow Luke on Twitter @Luke_Littleboy.