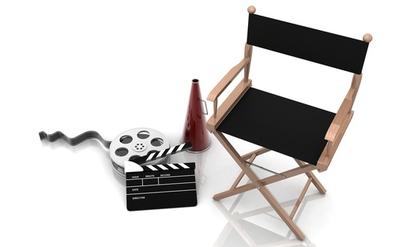 "You never get a second chance to make a first impression." -A Smart Person
All righty Mama Eagle, it's time for that baby bird of yours to finally leave the nest. You've put a ton of hard work into making your idea a reality, and now you have to upload it for the world to see. But beware! The digital marketplace is overflowing with competition! So here are a few simple tips to make sure your new web series doesn't get lost in the shuffle.
Look in the mirror one last time and ask yourself, "Is this really ready to release?"
Sure, the sleepless nights have got your eyes more bloodshot than Snoop Lion, but don't let your exhaustion and anxiousness to be finished outweigh your better judgment. Have a "come to Jesus" moment with yourself and don't be afraid of the answer. Trust me, the court of public opinion is only going to rule once. There's no appeal process.
Unfortunately, one size doesn't fit all. Decide what platform is best for you.
There are certainly different schools of thought on this, but I recommend choosing ONE site to host your series. This exclusivity will keep all of your hits in the same tally total and give you to most accurate snapshot of your audience. The data will also become very valuable if/when established distributors come knocking. Along with the rise in laypeople content creators, the number of options to showcase your work has also grown. However, the big boys are still YouTube and Vimeo (which have built-in communities that religiously watch their content). You might also consider genre specific spots like FunnyorDie.com, or pay-for-play options like Blip.tv (http://blip.tv/users/apply).
Splish Splash! Make a killer splash page.
This is your digital "best foot forward." Buy a memorable project specific domain name, link it to an aesthetically pleasing portal and start driving your potential fans there. This web page doesn't have to be super fancy – just a nice, clean, professional-looking place to showcase your hard work. It could be as simple as embedding the video player in the center of the screen and surrounding it with your logo and social media links. A little branding goes a long way.
Spread the word... Without annoying the hell out of everyone!
Welcome to Social Media 101. Yes, of course your project needs to have accounts on the major "DUH" outlets: Facebook and Twitter. Level two is Tumblr and Pinterest. (Justin Timberlake would tell you to put it on MySpace.) Wherever you decide to promote your project, just make sure that the plugs don't get annoying or redundant. Be creative. Keep your accounts alive and interesting. Find relevant parallels. Nobody wants to read the same boring thing over and over again.
Don't make us take your word for it. Get 3rd party validation!
This is probably the trickiest one, but you can't be afraid to try. Reach out to popular media outlets and see if they will take a look at your stuff. Write a press release and send them a link to your splash page (which looks awesome!) Then start praying. Remember that you have to take some initiative. Most likely, no one is going to come knocking on your door!
Matthew Perkins is a filmmaker living in New York City. His first feature, "The Little Tin Man," hits the festival circuit this year. Follow him on Twitter @_MatthewPerkins.