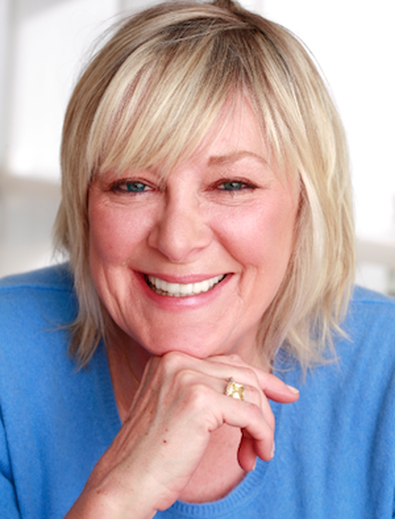 Often, when young actors approach me for information about getting their careers up and running they seem hesitant to go forward.
But I don't have enough credits to approach an agent. I didn't go to one of the top theater schools or conservatories. I'm not in the union. I'm not SAG-AFTRA. I'm too fat, too thin, too young, not pretty enough. I'm from South America, the Middle East. They don't cast Asians. I don't have the greatest photos. My demo reel isn't ready. I don't have a website.
I'm not perfect...yet!
It can be overwhelming to a young person starting any career, but when your face, body, physical type, and ethnicity are being judged—not just your training and degree—it can be frightening. Add to that, the cost or investment to get really top-level tools. It's enough to make anyone just give up. But don't!
The thing is, nothing has changed in terms of avoiding the first stages of a career. The last generation and the one before- mine had the same problems and were told the same things. We all had doubts and insecurities! We were all afraid that we weren't ready or perfect enough.
The good news? Some things have changed. Diversity is happening and everyone is more castable than ever. Being model thin or curvy or heavy doesn't really matter anymore. There are roles requesting all types! Marketing tools just got a lot easier to obtain (and cheaper). You can make your own website for free, get a great headshot without spending a fortune, and even create a demo reel without going heavily into debt.
The main thing is to keep your cool and jump in; you've got to start somewhere.
Here are six easy steps to help you through the "perfectionism trap" and just work.
Take an honest look at yourself in the mirror. Define the five simple criteria that you'll need to put on every single casting breakdown: sex, age range, physicality (short, tall, thin, heavy, light, dark, and specifically what "range" of ethnic groups you can realistically portray), roles you can play, and personality (sweet, bitter, sad, hostile, brooding).
Get the best marketing tools you can afford including your headshot, résumé, demo reel, and website.
Invest in training. Even an inexpensive monologue or weekly class will keep you in shape for any audition opportunities that come up. Or get together with friends and read a play, practice your monologues, or read cold-copy (accessible on the Internet). Like a dancer or singer, you need to keep working on your craft until you book paying acting gigs consistently.
Build your network by constantly meeting industry people. Casting directors, agents, directors, producers, writer—you never know from whom a job, your next job, or possibly a "big break" will come. Casting directors you work with will remember you, see that you're proactive (and bookable), and eventually think of you for a role. Yes, it does work if you follow up! The more people who know you, like you, and trust you, the more you will work. Believe in the concept and choose the long term strategy not the short term.
If possible, find a mentor—someone to push you forward, teach you how the industry really works, and keep you inspired. Handling your career alone is no fun! Keep your positive attitude.
Constantly reinvent yourself, update your tools, and grow. You will not be the person you are now in a year or two, and your tools shouldn't be either. Evolving with the business is key.
If you spend your energy doing instead of judging, fears go away and you actually see results. Industry folk start to get to know you, you'll start getting auditions and jobs, then the agents come and your career takes off. It's a process that works. Meanwhile, you've been so busy that you've forgotten you're not "perfect!"
Inspired by this post? Check out our audition listings!
Want more acting tips? Watch here:
The views expressed in this article are solely that of the individual(s) providing them,
and do not necessarily reflect the opinions of Backstage or its staff.