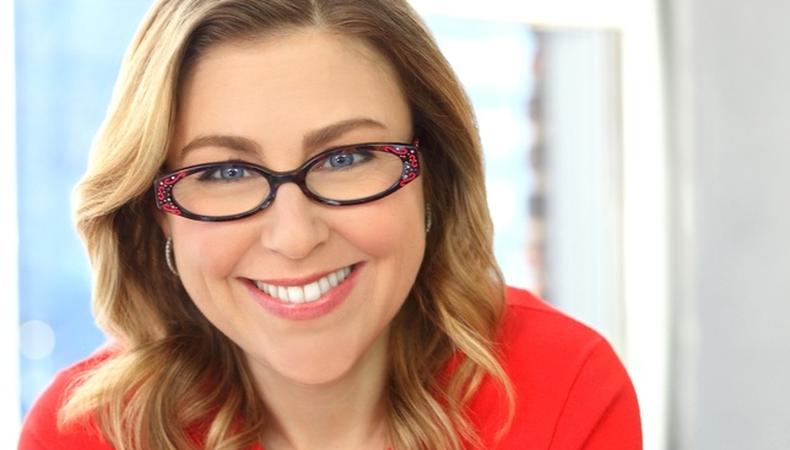 In 1985, I was 12 years old and already a seasoned professional child actor. I'd started auditioning when I was 8 and by now, I'd booked a long-running bologna commercial, had three callbacks for the hit ABC show "Growing Pains," and created roles in numerous original plays in New York. But my biggest thrill that year was getting cast as the voice of Beezus Quimby for the audio book version of "Ramona Forever."
Bringing a character I loved to life through my voice was so much fun, and best of all, for once in the audition process, it didn't matter if I "looked" the part. The external pressures of my life as a professional child actor—body type, hair and makeup, facial expressions—did not play a role. In this case, my voice was the star. After the first recording session, I was hooked on voiceovers.
Cut to: 30 years later. I'm at a recording studio in Santa Monica, on a break from casting an animated pilot. I'd brought copies of my book "Confessions of a Casting Director" to share with the actors coming in to audition. On a whim, the engineer threw me into the booth to record a sample from the first chapter. I sat back, took a sip of water, and began to tell the story with my voice.
After 30 minutes, we had to get back to the scheduled casting session. But here's what I learned about voicing an audio book:
1. Remember you are reading sentences, paragraphs, and sections. It's OK to take a tiny break at the end of a sentence, and a longer one at the end of a paragraph.
2. If you are recording a fiction book, you will need to morph from one character's voice to the next. Here's where you can use your acting chops to create distinct voices that best serve the story. If it's a fiction book, you will want to find a differentiation for each character. In the case of non-fiction, your voice should feel conversational and approachable. You want to pull the readers into your story and keep them company.
3. Relax and make yourself comfortable in the recording booth. Create a space that works for you complete with water, apples, and your favorite drinks and snacks to keep your energy up for long stretches of time.
4. Take breaks. One every hour and a half works for me. No one is superhuman, and your recording session is not a race! Walk around, go to the bathroom, and do a cartwheel or some sun salutations. Once rejuvenated, head back into the booth and get started again.
5. Bring us into your story with your voice. You don't have hair, makeup, and a co-star to get you energy juices flowing. Some actors need hair, makeup, and a co-star to "act," but in the booth, it's all you—your voice, your passion, your talents.
6. Have fun! If you can't have fun in the recording booth, go work in an office. The booth is one of the greatest places for an actor to truly be free.
Inspired by this story? Check out our voiceover audition listings!
Jen Rudin is an award-winning casting director and author of "Confessions of a Casting Director: Help Actors Land Any Role with Secrets from Inside the Audition Room." (Harper Collins/It Books, 2013). Visit www.jenrudin.com and follow @RudinJen.
The views expressed in this article are solely that of the individual(s) providing them,
and do not necessarily reflect the opinions of Backstage or its staff.