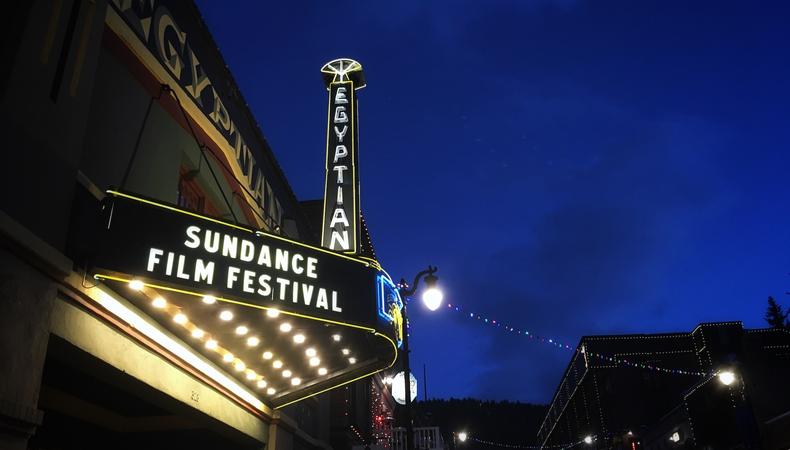 As actors we always want to have as many opportunities to act as possible. We want to be cast in projects and work with great people. We have loads of passion and exuberance and we want to share our craft.
This is a beautiful thing, but it can also be a great weakness when meeting people who can book us in those projects, because it can come off as desperation and pushiness. I've witnessed far too many actors ruin potential relationships with filmmakers by coming on too strong.
Personally, I love networking, but I love it because it is a natural part of who I am. Nothing makes me happier than meeting new cool people that I can jam with. It's simply about making your "net"…"work." Get it?
OK, perhaps it's a ridiculous metaphor, but bear with me. If I riff on the "fisherman's net" analogy, it's about casting a net in a very specific and purposeful way, and holding on to what ends up staying inside that net.
So how do you cast the "net" without being obvious and desperate for a catch?
Here are my top five tips for networking with filmmakers. These tips can be used in the digital world and the physical world, but film festivals are a great place to meet filmmakers in real life, so I thought it would be interesting to keep it in the context of meeting producers, directors, and writers at a festival.
1. Praise them. They are artists first and foremost. The producers, directors, and writers that you are meeting are at the festival with their artistic babies. Don't kiss their butts in a weird inauthentic way, but if you saw a film that really resonated with you, let them know.
Go up to them and congratulate them on their achievement. A wonderful thing to get into the practice of is taking note of a specific moment in their film that resonated with you, and praise them for it. For instance, if I ever meet Fede Alvarez who wrote and directed the remake of "Evil Dead," I'll definitely talk to him about how much I loved his choice to make the car drive downwards in the frame instead of upward at the beginning of the film, giving us this feeling that everything is going to hell. Literally. Totally freaking brilliant.
2. Research. From what I said about the "Evil Dead" scene, you can probably guess that this means that you should become a smart viewer and consumer of all types of media. There is nothing more awesome to filmmakers than when a viewer has really taken notice of the details that they put into making a film or a series. Every single choice has been made to better the project, and when we as viewers notice the fine points, it makes the countless hours spent on a project worth it for a filmmaker. So watch things, research the team, pay attention. Build a mental and physical or virtual spreadsheet of the filmmakers that you want to be working with. Then go to the festivals that they are at, watch their films in the theater, or order them via VOD.
3. Follow them on social media. Whether you meet someone at a film festival, before it, or after, make sure to follow them on social media. There is so much that you can learn about someone as a person and as an artist by what they post online.
And not only follow them, but engage with them. Not in a creepy stalker way where you retweet every single thing; instead find the fine line where you are giving them a virtual high five instead of clinging to their arm. But definitely follow them, and if they have a blog, absolutely subscribe! There is a wealth of information out there for you to check out that will help you get to know not only the filmmaker, but the craft of filmmaking as well.
4. Think of the people you are meeting as future collaborators, instead of employers. While there might be an awesome role in the next film the director you just met is working on, don't lead with that. Start by simply creating an authentic relationship with them. What are your skills? What can you offer them? Think of this "catch in your net" as developing a long-term, mutually beneficial relationship.
And most importantly…
5. Leave them alone. Don't shove your business card in their face unless they ask you for it.
Now, of course, there are always exceptions to this, so feel out the situation. However, if you haven't developed some sort of camaraderie yet, there is often nothing worse than an actor insisting they are the best thespian that ever walked the face of the earth and then giving their card to someone who never asked for it. It's always best to say something along the lines of, "I'd love to stay in contact with you and hear about other projects that you have coming up, could I grab your card?" and then follow up with them a couple of days later.
So back to the fisherman analogy: All of these things bring them into your net. As you meet more and more filmmakers, your network of people will start to grow, and over time it will start working to your advantage. Try these things out, and let me know how your catches are! And just remember, catching and building these authentic relationships takes time. It's a long-term commitment. After all, fishermen (and fisherwomen), are patient people.
Like this advice? Check out more from our Backstage Experts!