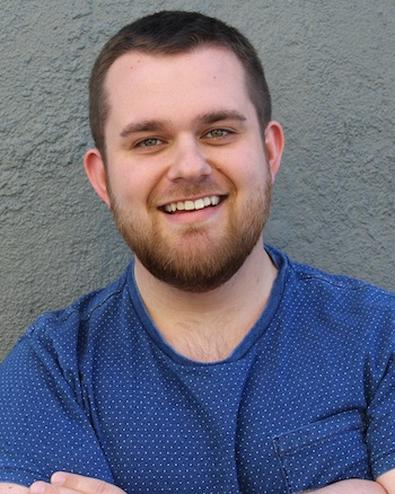 Through Backstage, two separate projects approached Dakotah James—and he booked both gigs! Here, he shares tips for optimizing your profile.
Backstage meant the projects came to him.
"I had just finished my final coursework for my master's and I was immediately ready to book auditions. I could finally try supporting myself doing what I love. I was pretty lucky that, after auditioning in 2016 with no luck, these two completely different [projects] approached me in 2017!"
Drive is an actor's everything.
"I live 10 minutes south of Flint, Michigan. I'd tell my fellow actors in this market [that] you have to be willing to go the distance, and you have to want to give the time. All you have is your drive."
On his advice for Backstage users.
"Learn how to use the filters! Nationwide casting calls aren't going to do you any good if you can't get there. There are way more local opportunities than you may think. Have as much information as you can that's pertinent and recent."
Backstage helps him gauge the industry.
"I look at postings every day if I can, even if I'm not auditioning. It's interesting to see what's happening locally. Backstage is the only site I feel comfortable looking for gigs because almost every post I see is legitimate."
And Backstage has expanded his local network.
"Backstage connected me to producers and artists in eastern Michigan that I never knew existed through auditions and workshops. It helped me create with crew members of blockbuster films because I was willing to try things outside my usual scope. I even had multiple reality TV auditions after making use of the casting director and agency directories."
To see your success story in print, tweet @Backstage using the hashtag #IGotCast.
And if you haven't yet been cast, check out our audition listings!