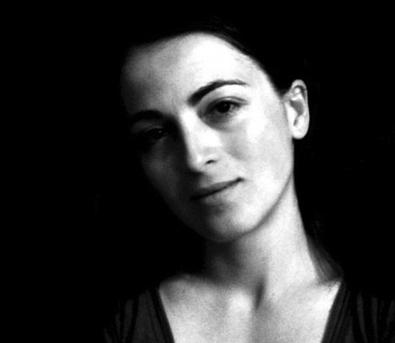 Auditions via Skype are happening more and more often. You have probably experienced a few already. The same goes for family reunions. Or reunions of any kind. And you may have heard of one or two weird shows that use Skype as a stage. It's not surprising. At the end of the day, theater survived for centuries by assimilating everything new. What, they invented electricity? Let's have some lights! Movies? Let's project them in the background, or even better, let's film the actors live and project them on the set in real time!
So, as many other artists, when I saw what Skype can do, I hurried to use it as a theatrical tool. The result is a show we call "Long Distance Affair," which is a show that we are presenting around the world and is in New York this month. For this adventure, we asked actors from over 10 countries to perform from their own apartment for an audience gathered in one place. So, an actor is performing from Moscow, another from Sydney, London, Singapore, and so on. And to make it a bit more special, it is a one audience member at a time experience. Working on this piece is truly amazing, especially because the actors meet and rehearse with the directors and the playwrights via Skype. Essentially the plays are not only performed via Skype, but also created via Skype.
I asked the actors involved what they have they learned from this experience and based on their response, I put together a little list of tips just in case you are going to perform on Skype anytime soon!
1.You are performing from your own apartment. Your bedroom (or whatever room) becomes your set. Use it as a set, not as a room.
2. Your laptop has a camera. Use it as a camera! You can have a close up. You can have an entrance. You can hide props and make them appear "magically." Be inventive!
3. Just because you usually sit down at the computer, doesn't mean that you have to or that you should. Move as much as you would on a stage, just make sure that you are in the frame.
4. Interact with your audience. You can see the face (and all the reactions) of your spectator. Take advantage!
5. Make sure that you have a strong Internet connection. I know, it's basic, but so important. Imagine that in the middle of your performance the curtain falls and nobody can see you anymore. Here the " losing the connection with the audience" can have a literal meaning.
I hope you will get to enjoy the new stage. It can be a lot, but also it can be a lot of fun. And visit us in February at The Gershwin Hotel and see actors from all around the world engaging this new stage!
Ana Mărgineanu is a Romanian theater director. She recently started PopUP Theatrics, a site-specific theater company, in partnership with Tamilla Woodard. Ana's work has been presented in the main cities of Europe as well as in New York. Her shows won multiple awards, including "Best Play" at London Fringe Awards ("The Sunshine Play") and "Best Show" at the Romanian Comedy Festival ("5 Miraculous Minutes"). She is also an alumnus of The Lincoln Center Directors Lab, and a founding member of The Internationalists. Ana worked as an associated professor at the National University of Theatre and Film, Bucharest, and she has lead acting workshops in Athens, Bucharest, New York and Mexico. For more information, visit www.anamargineanu.com.