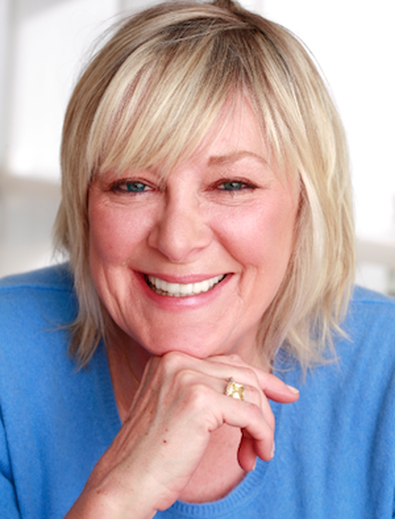 A lot of mature actors approach me at our free monthly marketing seminars and ask these questions:
Is there a market for mature actors who are over 50? How do you go about getting back into the business—especially after a hiatus of 20 years or more? Does it help to have had another career? Are agents signing older actors? What skills do you need now? How does casting work these days and is a headshot/résumé sufficient?
Great questions and YES! The industry has changed radically since before Internet days—casting is faster and mostly online. Yes, you are marketable and agents do work with mature actors. There is a big market for boomers in advertising and entertainment, and it's going to keep growing!
Here are 5 tips on how to re-launch your acting career:
1. Learn computer skills. Most all casting offices work with online methods for submissions. It's faster and easier. Instead of opening paper envelopes to see your résumé and headshot, CDs may look at dozens of thumbnails of actors' headshots on a computer screen to determine who will get the audition slot.
You may get an audition script via email. You'll need to download and print it—not go in person to pick up a paper copy as we all did back in the '90s—or you'll receive info about an upcoming audition via email or text on a smartphone.
You and your agent will be submitting a JPEG of your headshot and a PDF of your résumé for most roles instead of mailing it or having a messenger drive across town to deliver it. You can also upload both to an online account with your video clips—Actors Access, LA Casting, NY Casting, Backstage.
Learn how to make a call via FaceTime, Google, or Skype. You may actually have an interview or audition on one of these, or you might be asked for a videotape you can email.
2. Update your marketing kit. Headshots, résumé, sizzle reel and a website serve as your "store," selling you when you aren't there in person. Now that photography has gone digital, it's less expensive than the old black and white film headshots that used to be the norm. Focus on showing your three most marketable roles: lawyer, doctor, judge, mom/dad, senator, FBI agent. You'll get auditions sooner and book more often if they know what you can play.
Do the same for your demo (sizzle) reel. Show at least 2-3 clear roles you can play and that your work is up to speed on camera. Pay to produce a sizzle reel—you'll look more professional. CDs might question why a mature actor is showing a student-made or outdated video clip. You may be coming back into the business, but you don't want to give the impression you're a beginner. Post your video clips on Vimeo or YouTube—it's free and takes just minutes to upload.
Get a professionally designed and formatted résumé. There are new categories/media that didn't exist a decade ago— Web series, short films, pilots for the Internet.
Have a designed website. You can show your style and brand with a choice of colors, fonts, images, and graphics.
3. Purchase contact management software. Constant Contact, iContact, AWeber or MailChimp offer a few months for free, or are inexpensive. The concept is simple. You add all the names of your professional contacts and their emails, and then send a group email from a "permission-based" software. They have to opt in to receive your emails.
4. Meet the industry at seminars, networking events, workshops. This is a great way to build your network. Then, follow up with a link to your website. Some agents or their assistants still attend live showcases, but most prefer to see your work online.
5. Create a social media presence. Put up Facebook, Twitter and LinkedIn pages. Always ask before contacting industry professionals via one of these networks—some prefer this method of contact, others do not. Become searchable—when an industry pro Googles your name, what will they find? Your website, your social media presence and your IMDb page, so they can see your work and call you.
Making the transition from pre-Internet days to today may seem overwhelming, but is actually easier than the "old ways" of moving your career forward. The best thing to do is get advice—get someone who can show you quickly all the above techniques, and you'll be welcomed back into the Biz!