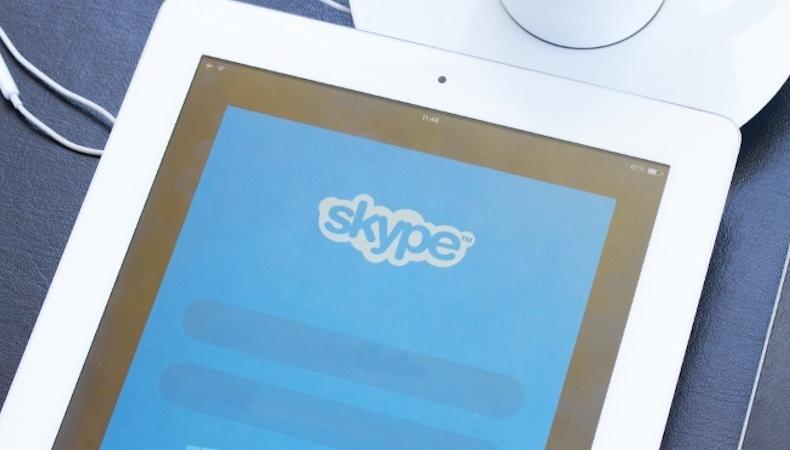 Jennifer Lawrence took home an Academy Award for David O. Russell's "Silver Linings Playbook," then followed it up with a role in Russell's "American Hustle," scoring another Oscar nod. And now she's reteaming with Russell yet again on the upcoming "Joy," about the inventor of the Miracle Mop.
Skype was the start of that prolific working relationship.
When future Oscar nominee Rosamund Pike was on set for an indie film in Glasgow, Scotland, and was being considered for the role of Amy Dunne in "Gone Girl," she was still able to have lengthy conversations with director David Fincher about her character. And while on tour with his band in Berlin, Jared Leto was able to have a video meeting with "Dallas Buyers Club" director Jean-Marc Vallée. Skyping as his Oscar-winning character Rayon—complete with red lipstick and fuzzy pink sweater—he flirted with Vallée for 20 minutes and woke up the next morning with an official offer for the role.
For many industry people, the service has become not only a way to have in-depth talks with actors, film directors, casting directors, and acting coaches (as was the case for Backstage cover star Matthew Morrison with "Glee"), but also a way to get more information before follow-up auditions and final casting choices.
"My partner Danielle [Aufiero] and I, a lot of times if we're casting a pilot or a movie and the actor lives in a different country or is working in another country, and if we like their audition tapes, we want the director to meet the person," says casting director Amber Horn. "So we have [the director] talk to them through Skype." The process works well for the CDs, who have cast indie horror films and TV projects such as the series "Awkward."
Although convenient, Skype auditions are not without challenges that actors should be aware of, Horn says. The slight delay in response could hinder fluidity and naturalism; it's why she suggests actors have a partner in the room to read lines with in order to deliver the closest thing to a "real-life" performance.
But even if you're not able to pull someone into the Skype session with you, Horn says the most important factors in your control are good lighting, quick Wi-Fi to prevent delays and dropped calls, planning to be off-book, and establishing a connection with your performance, despite technological limits.
"When you're reading normally, you're looking at the actor you're working with, but when there's a computer element involved I want them to do the opposite and just look at that little hole [the camera] on the computer instead of the reader. I want to see your eyes," Horn says.
Additional tips on Skype interactions from Bialy/Thomas & Associates' Sharon Bialy ("Breaking Bad," "The Walking Dead," "Better Call Saul") include making sure the wall behind you isn't distracting, using your time with a CD or a director to gather information you need before a follow-up or self-tape audition, and making sure you're framed well.
"The whole point is to elicit the most naturalistic and truthful performance, so whatever that means for the actor to make themselves comfortable, that's what I recommend," says Bialy. "The great thing about Skype is you can be in your underwear and no one would even know. Just make sure you frame it right!"
Inspired by this post? Check out our audition listings!