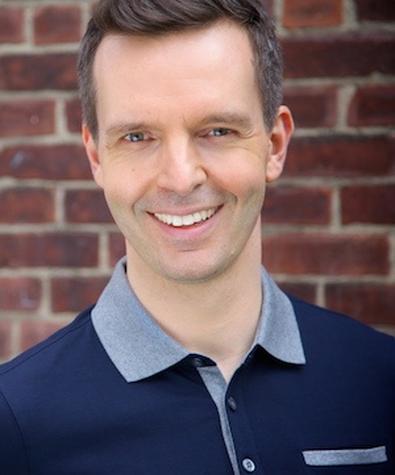 When it comes to training, our brains thrive on novelty. When we practice in new environments, our nervous system pays attention in a way that it doesn't when we're in our living room. This is why I am a firm believer in finding pockets of time in your day to reinforce the skills that you are working on in your singing career. Frequent repetition of your exercises in different environments tell your brain that you want the habits you are creating to be permanent. This is how we create what's called "autonomic learning" or autopilot. When you've repeated the form enough times in enough different places, eventually it becomes automatic, and you can roll out of bed at 6 a.m. and hit that great high note with no effort.
So, when and where should you be practicing? Here are some times and places that are perfect for working on your singing drills.
1. The subway platform. If you are in NYC, you undoubtedly spend a large portion of your day waiting for and riding the train. Instead of being frustrated by the fact that you just missed the N train, use these few minutes to practice. You can work on breathing drills, or improve your alignment. (Is your head out in front of your shoulders? If so, move your head back and up.) You can even do some singing; check out my video here to learn ways to practice singing in public.
2. The car. If you're not a subway commuter, you're probably spending some quality time in your automobile. The advantage here is obviously that you have a self-contained vehicle where you can sing out to your heart's content. You can belt along to your favorite tunes, or if you want to get more specific, create a playlist of vocalises that you can do on a daily basis. Here is a link to my online studio, where you can download more than 150 of my exercises.
3. On the street. If you're walking to your audition, use the time to warm up your voice. Both walking and breathing are controlled by what are called central pattern generators, which are neural networks that produce rhythmic output. That is a fancy way of saying that a great time to work on your breathing is when you are walking. Sing a couple phrases of your song while heading over to your appointment, and see if it feels easier as you stride along.
4. Waiting at an audition. We all know that the nervous energy in the holding room for an audition can be exhausting. This is the time to get yourself "in the zone" and get your body ready for high performance, but it can be a challenge. In order to tune out the anxiety of the situation, you need to create awareness in your body, be it through breath work, stretching, or just feeling your feet on the ground. If you want an idea for a drill to get yourself grounded before your next audition, click here.
The way our lives are today, we all have more and more demands on our attention. I encourage you to not always reach for your phone when you have a few minutes in your day; instead, spend that time doing something great for your body and your career.
Like this advice? Check out more from our Backstage Experts!