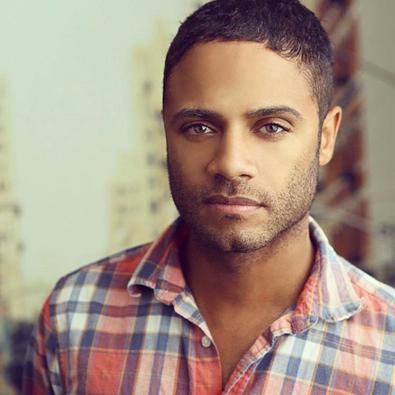 How do you make taking headshots less like going to the dentist to get a root canal? Here are seven tips on how to take the pressure off of your next headshot session.
1. Mentally prepare. Approach your headshot session as you would any character or script study. Photographs, like film and television, are meant to tell a story. A skilled photographer will direct that story, but you want to give them something to direct. What are the types of parts you want to audition for? Prepare a few monologues to help you get into character. Write down situations in your life that trigger the emotional vibe you are going for. Bring music that puts you in the right headspace. You want to give your mind things to think about—other than the giant lens staring at you.
2. Rest the night before. When you are tired, it's harder to focus, and you'll be wondering if you look tired during the session. Because of this, your energy and personality won't be an accurate depiction of you at 100 percent.
3. Be on time to your session. When you are late to meet with someone, you are basically telling the person that your time is more important. It's a photographer's job to see and pull out the best in you, so this isn't the initial impression you want them to have of you. There is always traffic, construction, parking or subway issues. Give yourself a buffer and leave 20 minutes earlier than you normally would. Call at least 15 minutes before your session if you think you might be even two minutes late.
4. Don't become a statue. Headshots are meant to tell a story about you and your personality. Remember to breathe and look away from the lens every few shots to help you authentically reconnect. You don't want to look like you are a deer caught in headlights in your headshot. If you are nervous, acknowledge it. Nervousness is a human emotion, and like all emotions, repressing won't serve you.
While being photographed, some tend to get caught up in thoughts about looking a certain way or pleasing their agent. Yes, you want to look your best and impress your agent, but these thoughts while being photographed cause people to freeze and nervously stare at the camera. They stop breathing. You can almost hear their thoughts while they wait for the camera to click. "Am I doing this right?" "I hope my agent likes these pictures!" "Am I the worst headshot client ever?" It is difficult to get a photograph full of life, expression, and confidence with this way of thinking. A great photograph will have a sense of movement. Tap into the mental preparation you did for the headshot session. Discuss it with your photographer so you feel more connected.
5. Be open and honest about your needs and expectations during the photoshoot. You will be happier. Your photographer will be happier. You won't be wasting your already busy schedule with expensive reshoots. The entertainment business is way too competitive to have marketing tools you aren't confident about. If you are unhappy at your photo session, it will read on your face while you are taking pictures. It is really important to respectfully acknowledge what would make a successful headshot session for you during the photo session. Service providers want you to be happy and spread the word about a great job. Ask your photographer to see the photos on a computer screen so you can make any needed adjustments. Some photographers won't allow this, but it doesn't hurt to ask.
6. Go easy on yourself. Nine out of 10 actors hate taking headshots and feel they are awful at it. It makes sense. As an actor, most of the time you are given character and a backstory to work with. It can be challenging to act like you. Don't get into your head about it. Focus on what is in front of you, any character work you did, and trust the photographer.
7. Have fun! After you have done all of the preparation for your session, there is nothing left to do but have fun. People turn to actors for escape and to get lost in watching them create a world. If you are having fun in your headshot (whether you are playing the girl next door or a villain), people will have fun looking at your headshot, which increases the chance that they will want to meet you.
Watch the video below for more headshot advice:
Like this advice? Check out more from our Backstage Experts!
The views expressed in this article are solely that of the individual(s) providing them,
and do not necessarily reflect the opinions of Backstage or its staff.