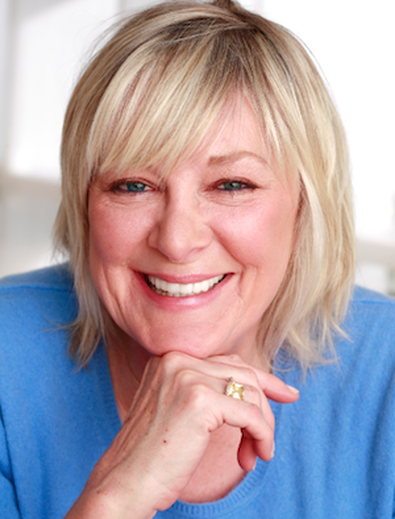 Whether you have paid for an agent meet-and-greet, are at an industry social event, or even a film premiere, you need to prepare for networking.
As an actor, it's selling your brand—talent, training, appearance—in order to create or act upon a business opportunity. The goal is a follow-up call, meeting, audition, or booking! Keep these three tips in mind, and your networking will go far more successfully.

1. Break the ice. Always have a rehearsed "opening line" ready. It's not phony. It's just being prepared. Be positive, grateful, gracious, and sincere. Being knowledgeable about them is the strongest approach. Research the people you might meet ahead of time.
Here are some examples of lines you could use:
"It's great to finally meet you!" (Positive)
"Thanks for being here. I've heard wonderful things about your agency (film, script, project, etc.)" (Grateful and gracious)
"I'm so honored to meet you. Your clients (films) are phenomenal! I'd like to be one (or in one of your films)!" (Sincere with intention)
"I think you did a great job casting/writing/directing that TV series/film/Broadway show!" (Knowledgeable and complimentary)
People like to be appreciated. They're impressed if you know something about them and their work. Everyone works with people they like, not just those who can deliver the goods. Leave any negative attitude about what happened on the way to the event—driving on the 405, getting stuck in the subway, missing a flight due to a snowstorm—at home.
2. Create a 30-second "elevator" speech. Sum up your greatest achievements—getting into that prestigious drama school, a role you performed to glowing reviews, working with a major talent in a film or series, or just how passionate you are about your career! Don't waste time telling them how you're struggling, you're doing student films, and you hate your bar job. This is a blind date—look and sound appealing!

What does every casting director want to hear? Hero/heroine stories about how you push the envelope and that you never give an ordinary audition or performance. What do screenwriters and producers want to hear? They want to hear that you're easy to work with, you make every project successful, that you had a slew of "hits" on your You Tube video because it was that good! What do agents want to hear? They want to hear that you're marketable and bookable, casting directors ask for you, you audition and work a lot and make money! So introduce yourself and jump into your elevator speech.
Here's a template: "I'm________________ currently doing____________ in___________ with_________ because of my passion for__________________and my commitment to__________so that_________________ will be a major success!"
Write your "speech." Practice it as if it were a monologue, and perform it! It's easy to stumble, freeze, and forget major information about your career when confronted with someone with whom you are in awe! Happens to everyone. By being prepared you can relax. You know what you want to say that's positive about yourself. And whomever you are networking with will feel they haven't wasted time talking to you. Top professionals at Hollywood parties or film premieres hate getting stuck in the corner talking to someone out of politeness who will have little value in their professional life. Everyone has something of value to offer. Make yourself valuable to this person. Let them know what you can do.
3. Know when to leave. Make your brilliant impression and move on. Circulate. Give the Industry Pro just enough time to get a taste of your personality and likability. It's those qualities that they will remember about you. Say hello. Perform your elevator speech. See if there's any interest to continue talking. If not, leave graciously.

Think of networking as little "jewels," mini-monologues that you can handle with enthusiasm, not a torture session of small talk and phoniness. Don't be frightened! Enjoy schmoozing. People hire and work with those they like and are comfortable with. Have fun!
As the founder and executive director of The Actors's Market, Gwyn Gilliss provides free monthly info seminars, agent/casting director interview tele-seminars, weekly marketing tips, as well as many coaching programs to help actors break into both the NY and L.A. industries. Gwyn has tremendous success with her private career coaching clients. More than 90 percent get agent representation launching their careers with performances in feature films, Broadway productions, and Emmy-award-winning primetime TV series, such as "The Good Wife," "White Collar," "Grey's Anatomy," "NCIS," "House," "Law & Order," "30 Rock," "Criminal Minds."
Email her to request a free 15-minute career session: coach@theactorsmarket.com.