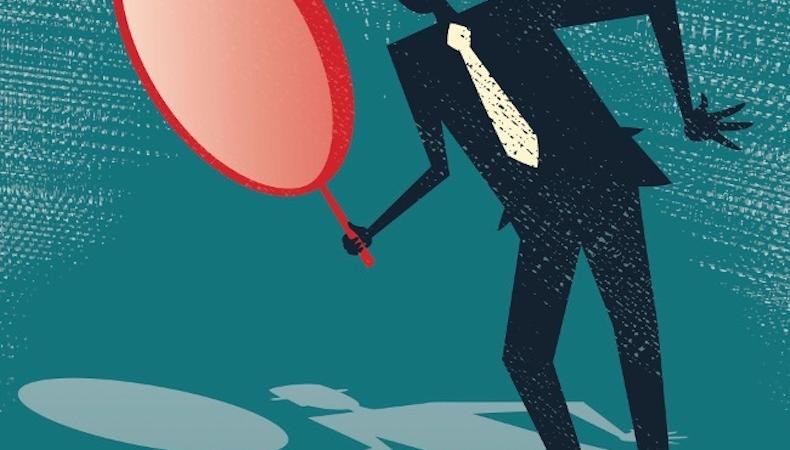 Preparing for an audition can feel like warming up for a game where the rules are unknown. The tone is not always easy to tell from the sides, and a lack of context can make it impossible to completely understand the role and bring something to it beyond the simple words on the page. This is where the art of script analysis comes in handy.
Jen Rudin is a New York City casting director, Backstage Expert, and author of the book "Confessions of a Casting Director." "Sometimes we're sworn to secrecy," she says about new scripts.
But even in the face of limited material, "you absolutely have to use your tools to try and make some stuff up and go into your audition with a point of view and a position on your character—otherwise it won't be specific and it won't be good," Rudin says.
Kerry Barden of Barden/Schnee Casting, a film producer and casting director for "American Psycho" and "Boys Don't Cry," puts it more directly: "It's not just reading lines," he says. "Anyone we have in our office can read lines off a page. What we're interested in is an actor's initial take on what their idea of the character is."
Paul Schnee, also a stage director and CD out of the bicoastal Barden/Schnee office, whose recent work includes "Spotlight" and "Sisters," says, "There's almost nothing that's context-free anymore."
Not having a complete idea of the story's arc is no excuse for lack of research or preparation. On the subject of casting for Marvel's Netflix original "Jessica Jones," starring Krysten Ritter, Schnee says, "A lot of the sides were invented just for audition purposes. But the whole world of the Marvel comic was available online."
No matter how small a part, research always leads to "more depth and a lot more layers because they know that world," Barden adds.
Austin, Texas–based acting coach and founder of Austin Acting Classes Amber DuPuy goes further in-depth. "When an actor prepares for an audition, bold choices are more memorable than 'safe' ones, and bold choices that remain true to the writer's intent are the best choices," she says.
A practical method of approach is to identify the facts in the story. "If the circumstances are not given directly by the writer, the actor can infer the circumstances based on what is given," says DuPuy. Isolate the event: an employee asking his boss for a raise or a father reading a bedtime story to his son. Summarizing the circumstances will allow deeper exploration to begin from a simple place.
"Then, who am I? What's my age? My vocation? My socioeconomic level? My level of education? What is the nature of my relationship with the other character in the scene?" DuPuy poses.
Then comes location. "A man will whisper in a church, but yell at a football game," she says. "A woman will tap her feet and sigh audibly while waiting in line at Starbucks, but sit frozen on the medical exam table as she awaits the doctor's return.
"Circumstances have a powerful influence on behavior. A character is more interesting to watch, and more revealing of their true motives, than the text he or she is saying. At an audition, when an actor makes the delivery of the words the top priority, they'll be making 'safe' and often unconscious choices, and likely their performance will be unmemorable."
Though it may not be the final direction you end up taking, it's necessary to have a direction. Otherwise, you'll just be reading words off a page.
Inspired by this post? Check out our audition listings!