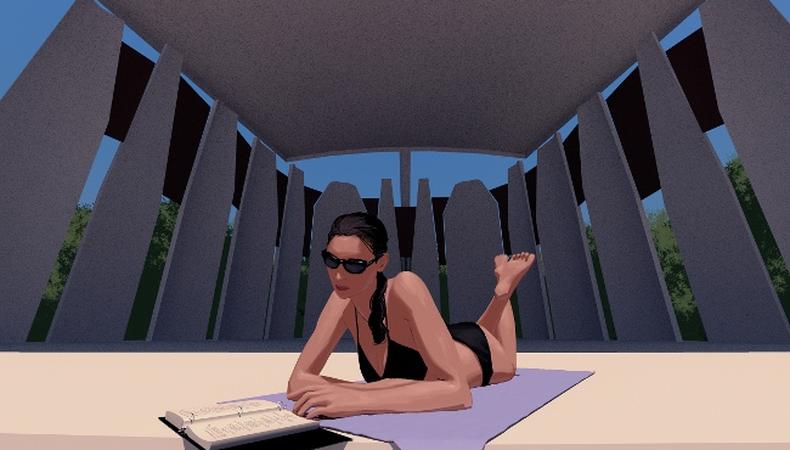 Summer stock comes in all shapes and sizes. Equity. Non-Equity. Musicals. Plays. One-week runs. Two-week runs. If you're truly #blessed, you may even get to do one show for the entire summer. However, more often than not, summer stock is being shot out of a cannon wearing a pair of tap shoes and, before you know it, it's September and you're unemployed again.
I have a lot of nontheatrical friends who talk to me about this exotic location called "the Hamptons." It's a place where New Yorkers go to relax over the summer, and I hear it's pretty cool. I have never been because I have yet to work at the Bay Street Theatre, and also I have no money. Who needs the Hamptons anyway? #Lame. Not when you can spend the entire summer in Great Barrington, East Haddam, Fort Worth, Brunswick, or Forestburgh!
Now, before you pack up your things, throw yourself a raging going-away party, and leave your apartment with a subletter who will probably break your expensive bowls from Japan without leaving a note, there are a few things I want you to remember as you embark on your summer journey:
1. Get over the fact that you're not in New York City and embrace the fact that you're not in New York City. Indulge in whatever the local community has to offer. Take up hiking, biking, running. Find something historical to look at. Make out with a colleague in an old cemetery. Why not? Summer stock is all about #makingmemories! You may at first want to murder yourself because the height of entertainment in the boondocks (where your jazz hands are also used to build sets) is an ice cream shop—but you know what? I'll bet that ice cream shop is cheaper than in New York. And cheap ice cream also means cheap booze, which brings us to our next topic.
2. Alcohol. Sometimes during summer stock that's literally all you have. Just remember that this isn't the '60s and you're not Elaine Stritch, so don't be drinking on the job. I don't care if this is the 85th time you've done "West Side Story." Treat it like the first time and find something new about your portrayal of Glad Hand. Save the booze for, like, all of the time you're not acting.
3. Rarely will you have your own private housing, so you're probably going to be sharing a living space with one or more people who could either be awesome or really suck ass. That is why the best part about summer stock is that it's over fast. If the experience is a shit show, you won't have to deal with it for very long. If you're having an awesome time, luckily it will be over before monotony sets in.
The important thing with summer stock is to accept it for whatever it is and find a way to leave a better actor than when you arrived—and by "better" I mean "tanner."
Read more articles written about and by Annoying Actor Friend here!