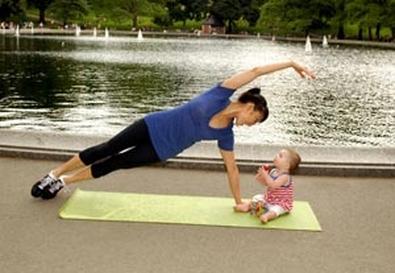 Due to the physical nature of their profession, dancers usually have much shorter careers than other performing artists. When it comes time for dancers to transition into other careers, however, they are more fortunate than other performers because of the invaluable help they can receive from Career Transition for Dancers. A remarkably benevolent organization, with offices in New York, Los Angeles, and Chicago, CTFD provides an array of transition-related services—private counseling, a career hotline, seminars, support groups, national outreach programs, online resources, scholarships, and grants—all free of charge to any dancer. Only the grants and scholarships have eligibility requirements involving length of time in the profession and amount of money earned.

Since its founding in 1985, CTFD has been assisting dancers who have stopped performing and are trying to transition into a new career. While the organization is expert at helping dancers deal with every aspect of deciding on, preparing for, and entering into a post-performing profession, in recent years it has refocused its mission. It now urges dancers to start planning for, and in some cases even embarking on, a second career while they are still working as performers. The thinking is, if you wait until you stop dancing—particularly if you are forced to do so suddenly because of an injury—the commonly experienced emotional trauma of having lost your "identity" will be magnified, financial pressures may be severe, and you can find yourself making unwise choices simply out of desperation, necessity, or lack of time and information.

"We are really trying to educate dancers about the importance of thinking about what else they want to do while they're in the middle of their performing careers," says CTFD career counselor Lauren Gordon, a trained psychotherapist. "Many of our clients have already begun starting other careers, in areas such as jewelry making, pastry shops, fixing computers, financial and wellness counseling, and teaching Pilates or yoga."

According to Gordon, research has shown that if people are prepared for and able to have some say in their career transitions—which are inevitable, as we age, get injured, develop new interests, or confront circumstances out of our control—they will weather the crisis better, both immediately and in the long term. "A career transition is a key emotional time in anyone's life, and we talk about that with our dancers," she says. "Yet along with the difficult feelings about leaving performing, for the prepared dancer there can also be a lot of positive feelings. Instead of experiencing only the grieving feelings of loss, the dancer who has prepared for the transition can also feel motivated, ready, and excited about starting something new."

Finding Another Passion

Gordon believes that if dancers allow enough time to prepare, they are more likely to discover something else about which they can be as passionate as they are about dancing. She recommends that transitioning dancers start by contacting CTFD (www.careertransition.org), which will provide in-person or telephone counseling and assessment instruments to help dancers identify their values, skills, interests, and personality styles, and then connect that to what's going on in the real world of work and career options.

"You never want to hit the 'Now what?' moment," says Joe Abraham, a Broadway dancer who recently moved to Los Angeles to explore film and television work. "If you never hit that moment, then the panic button never goes off. My performing career is still very active, but I went to CTFD because I wanted to build another career alongside of my performing work, so I'd never be faced with that scary transition." In addition to performing, Abraham and his wife (who is also a dancer) run a program called the Thriving Artists, which teaches performers how to better manage the business aspects of their careers. "We lead seminars at studios and teach master classes at colleges and universities, focusing on principles of inspiration, empowerment, and entrepreneurism," he explains. CTFD provided Abraham with a $2,000 grant that he used to develop the website for Thriving Artists, and the organization continues to assist him by providing opportunities for him to publicize his business within the dance community.

Dancer Sae La Chin, who performed with the Metropolitan Opera Ballet, as a Rockette, and on Broadway, has also built a sideline business that will not only help her make a smooth career transition when she stops dancing, but is already helping her transition within her dance work. Having the added income and gratification from another profession is allowing her to enter a more selective phase of her dance career and pursue only those jobs she really wants. With the help of a grant from CTFD, Chin started SayBayBee, a baby planning business that also features pre- and postnatal dance fitness workouts. "You've heard of wedding planners," she says. "Well, it's like that, for new parents preparing for a baby."

Chin's advice to transitioning dancers is to "be patient. As dancers, we know how long it takes to build a career, but for some reason when we go into something else, we expect it to happen instantly." She also emphasizes how important it is to find something you love besides dancing. "Dancers will say, 'No, there's nothing else.' That's a lie. We're complex beings, so there have to be other things in the world we can love. It's just that you haven't found it yet."