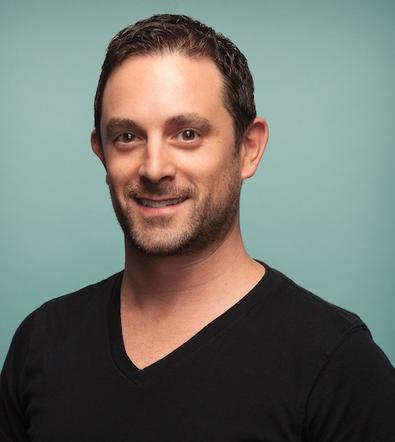 Obviously social media is here to stay. As Kenny Loggins told us all in 1982, "Don't fight it!" This new tool can be a blessing or a curse, all depending on how you choose to use it. Just like Backstage, Facebook and Twitter, to mention a few, can absolutely be tools in your bag of tricks to help make you better, faster, and stronger. OK, so maybe you won't magically become the Six Million Dollar Man, but you can become a more educated actor.
There are a few key items when it comes to making a good and professional first impression using social media.
1. Profile pictures. Let's start by being honest. We are a society that judges. We all love to preach, "You can't judge a book by its cover," but we all do just that every day. How many times have you received a Facebook friend request and decided in a millisecond if you are going to actually consider this request or not? Why? Firstly, because you've looked at their profile picture. This picture will make you want to look further into the request or delete it. You may not want to admit that, but I'd bet it's true.
I interact with tens of thousands of actors in my Facebook networking group, Casting Directors for Actors. Currently, we have over 45,000 members. Edward Hong and I vet and approve, deny, or block every single membership request. The very first thing we do is look at the profile picture. What does this picture tell us? Since you are using your profile to network professionally, there should be only one answer. Your picture should show us who you are. You can certainly have some flair and personality, but it needs to show you in a professional light. You chose a profession that puts you in the public eye and that highlights certain items on the con list. You can't just do and say anything you want online because it will come back to haunt you.
Your picture is the very first thing some of us are seeing. If you think you look hot in that bikini or that you look über-cool in your board shorts with an extra large cocktail sloshing around in your hand, think again. Your dog or cat or bunny may look extra cute after a day at the pet spa, but that doesn't show me who you are. Put a picture of you in that little square and make sure you actually want the world to see it.
2. Initial contact. Since you've decided to use social media for professional networking you have to decide what you want your very first message to somebody to contain. I get random messages on a regular basis from actors all over the globe. Often, instead of a friendly note such as, "My name is John and I just wanted to introduce myself and ask a question," I get, "Can you get me a visa?" or, "I'm really talented. You should cast me!" Dudes and dudettes, first impressions are everything! It is very difficult to bounce back from that little dark corner that somebody puts you in when they think, "Wow…not somebody I want to do business with!" Think long and hard about what first impression you want to make. Networking takes time—even years of genuine conversation and building trust before you should feel comfortable enough to leap into the asking of favors. Just as you would not take kindly to some random person asking you for something the very first time you speak, the same holds true online. Live your online life they way you live your three-dimensional life!
3. Content. Now that you have a smart, fun, and professional profile picture and you've fired off a few well thought out networking messages, what type of content are you putting on your page? You do have the right to a personal Facebook timeline and it might be more advantageous for you to also have a professional "fan page" from which you can communicate. Just like you keep your personal page updated with all that is going on in your life, you should keep your business page updated with all that is going on there. You can post your headshots, your résumé, your demo reel, or clips of your work. You can post announcements about your recent bookings and when the next episode of your show is going to air. If you don't have anything going on for you work-wise, well then you may want to take a look at that and do something different, but that's a whole other advice column! See you there!
Like this advice? Check out more from our Backstage Experts!