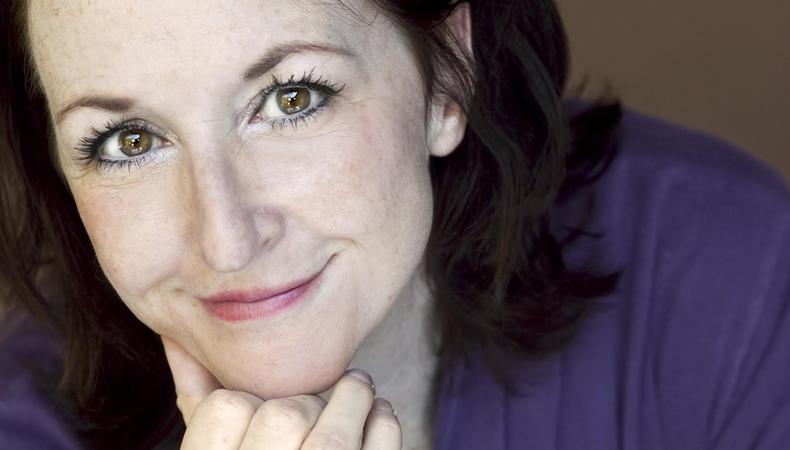 With over 25 years of experience in the voiceover biz, Kate McClanaghan knows how to lead beginners through the industry's perilous do's and don't's. "You could ask three different producers and three different casting directors and three different talent agents—you're going to get nine different answers," she says. "But if you ask 12,000, you're going to get a wholly different look at the industry and what it needs and wants from you."
Luckily, McClanaghan has surveyed that many industry pros, and all her know-how is shared on Sound Advice, a top-notch demo production site and guide to booking voiceover gigs. The author of "The Sound Advice Encyclopedia of Voice-Over & the Business of Being a Working Talent," now in its comprehensive third edition—"500 pages! It's a monster," she exclaims—McClanaghan also helms Big House Casting & Audio as a longtime commercial producer. If you are brimming with voiceover talent and uncertain of how to promote it, here are several pointers to keep in mind going forward.
On where to send demos.
Voiceover actors must, according to McClanaghan, "know exactly who their target audience is for their voiceover demo; it's not talent agents. You will get a talent agent if you actually hit your mark. It's the producers who are most likely to hire you as a voiceover." Although talent agents want to help, they don't necessarily spearhead marketing and promotion. The industry professionals who do are producers. "We come from a commercial production background," says McClanaghan of the people behind Sound Advice. "Just about anybody who's in production—whether they're producing a documentary or directing a movie or writing a TV series—any of those people might need you as a voiceover. Usually those people have come from advertising in the first place. Eighty-three percent of all producers did at least six to eight years in advertising."
On how much of acting should be self-promotion.
An established Second City-trained performer herself, McClanaghan has seen firsthand the difference between entrepreneurs who act and actors who value only craft: "Five years out of college, who are the working actors? The guys who have just a minimal amount of talent but a crazy amount of promotional chutzpah. They sunk their teeth in and never let go, and got better and better and better... In the meantime all the people who thought they were artistic geniuses thought the world was supposed to come to them. They think it's someone else's job to run with the ball." Ultimately, she says, what it comes down to is 90 percent marketing and 10 percent showing up. "It's an important 10 percent, I'll give you that. But you have to be tenacious about it and you have to have an absolute drive to make that happen."
On effective branding.
In terms of branding and identity, McClanaghan advises, "you have to have some kind of identifying marker. When a talent agent or producer sees you they need to get a handle on you. They need to go, 'Hey, doesn't she remind you of so and so?' And you might [think], I'm nothing like her. But you actually have to say, 'Great, I'm exactly like her. Only I'm a little bit cheaper right now!' And then once they get to know you they'll forget whoever they equated you to. You have to have a handle otherwise you have to work even harder to make yourself known."
On first steps.
If you're looking to start a career in voiceover, McClanaghan says, you have to treat it like the part-time job it is. As with any small business, putting in the hours of work is all that's going to separate you from the pack. When it comes to starting off, McClanaghan sees the same two mistakes over and over again: "Don't go out and buy a mic right away. And don't get your domain name." Making sure you have perfect, top-of-the-line equipment is a costly error in a time when most people have access to a computer with basic recording capabilities and Internet. The focus instead should be on talent, she explains. "It doesn't have to be broadcast quality. It has to be good enough to book the job. And we have the technology now. Even five years ago we didn't have quite what we have today." The second mistake—rushing out to buy a domain name—just isn't a priority. "A domain name is not a website," says McClanaghan, underlining the importance of establishing an online presence that clearly and professionally exhibits individual talent.
On whether anybody can do voiceover work.
With such advanced technology at our fingertips, can anybody jumpstart a career in voiceover with enough business-minded dedication? "By today's standards with voiceover it doesn't really matter where you live because it's all done online," says McClanaghan, adding, "If I can do it anybody can do it." But without the right know-how and drive, a career in voiceover will remain a lofty pipe dream. "There is room for pretty much everybody. But there's no room for crap. I have a very low threshold for bullshit."
Inspired by this story? Check out our voiceover audition listings!