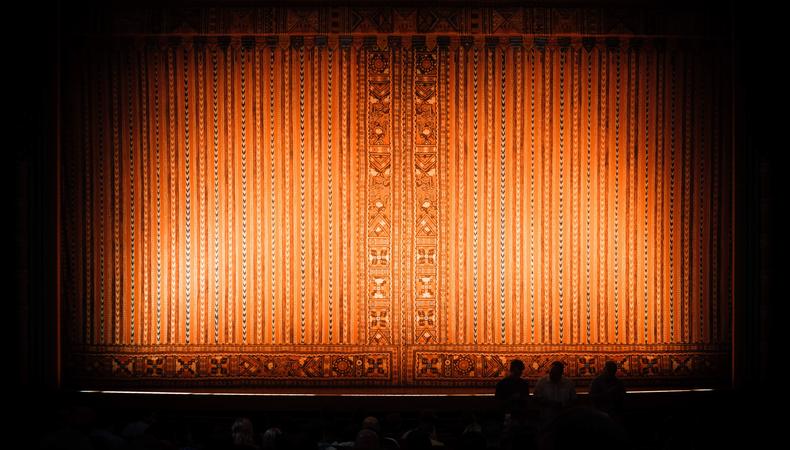 I've been connected to the National YoungArts Foundation for over 10 years, ever since I became one of the musical theater winners. Recently, I was called to adjudicate nearly 200 theater finalists who submitted their songs and monologues via digital upload. I was also touring at the time and the experience tested me in more ways than one. Every time I stepped onstage, I vowed to hold myself to the same critical standard I used to review each applicant. The students' work pushed me to be a better storyteller and performer. It also made me hyper-aware of the challenges that arise when translating a live medium to a small screen, so I felt it would be helpful to share 10 tips to guide future applicants based on what I saw as a judge.
1. Follow the directions.
Read the requirements carefully and do not exceed the time allotment. Adjudicators must view many pieces and you don't want to give them any reason to lose interest or disregard your submission altogether.
2. Optimize your devices.
When filming, angles can be your best friend. If using an iOS device, set the shot up horizontally. This ensures a full-screen view when editing. Shooting vertically will result in a column-like shot with negative, grey space on the screen, diminishing the end product. Activate airplane mode and adjust your settings to disable anything that might ding or distract.
3. Check your surroundings.
Select a room with appropriate lighting and minimal background noise. Adjudicators want to see a clear image supporting your facial expressions and nuanced delivery. Also, consider possible noise disturbances. Are you at a school where the bell could ring? Is rehearsal going on next door? If you're at home, consider the time of day. It's frustrating to get three-quarters of the way through a great take only to be interrupted by a barking dog or landline phone ring.
4. Create a neutral space.
A blank, solid wall will establish a neutral backdrop and help you shine. Strive for a visually pleasing set; a cluttered arrangement can distract from your performance. Control the temperature of the room so you feel limber and free to unleash your talent. And no need to invest in a professional studio when your personal video camera/smartphone and tripod can achieve the task.
5. Be the star of your video.
When playing a scene, leave your fellow actor out of the shot. The same applies for musical accompaniment. Space the instrument (live or prerecorded) equidistant from you and the camera for sound balance. You are the priority and this will help adjudicators narrow their focus.
READ: Your Guide to a Perfect Self-Tape
6. Pick age-appropriate material.
Choose a character close to your age to show your command of the text. Make sure to read the source material in its entirety so the true context of the play informs your pacing and emotional arc.
7. Select contrasting pieces.
Classical and contemporary are two broad categories for contrast but you must also consider the tempo of your character portrayals. For example, consider a funny piece by Shakespeare or Moliere with something edgy by Joshua Harmon or Tracy Letts. Create emotional stakes for the character and give yourself somewhere to go within the speech or song. You want to display range and dynamics while (as Meisner said) "living truthfully through imaginary circumstances."
8. Wear suitable clothing.
Think about the character when selecting your attire. You do not need to dress in costume but merely hint at the era or socio-economics of your given circumstances. For example, a soprano performing "No One Else" from "Natasha, Pierre & The Great Comet of 1812" might consider a simple yet elegant dress. You can do without clunky jewelry and your Apple watch unless, of course, these accessories are integral to the action and storytelling.
9. Be mindful of video editing.
The adjudicators want to inhale and exhale with you. When starting your piece, call "action," roll video, and allow at least five seconds of dead air prior to launching in. When your piece is over, count to three before breaking character. Once the footage is imported, this provides you with plenty of wiggle room to edit. A simple fadeout at the end of the piece will suffice.
10. Spell check.
Treat the authors of your material with the highest respect: spell names correctly. Without their words, you'd have nothing to perform! Do your homework and have a teacher or parent proofread your application. Don't give the adjudicators any reason to doubt your level of seriousness by overlooking this basic but very important step.
Mara Jill Herman is chronicling her performance adventures in Japan as a guest contributor for UArts College of Performing Arts blog. In 2012, she co-authored "So You Wanna Be A Superstar? The Ultimate Audition Guide" (Running Press Kids). Her writing has appeared on many arts-driven sites including BroadwayWorld, Theatre Nerds, Equity News, Troika Entertainment, Holland America Line, and the National YoungArts Foundation. Mara is a freelance writer and member of Actors' Equity Association. Follow her on Twitter @marajillherman and Instagram @marajillherman.
Check out Backstage's musicals audition listings!
The views expressed in this article are solely that of the individual(s) providing them,
and do not necessarily reflect the opinions of Backstage or its staff.