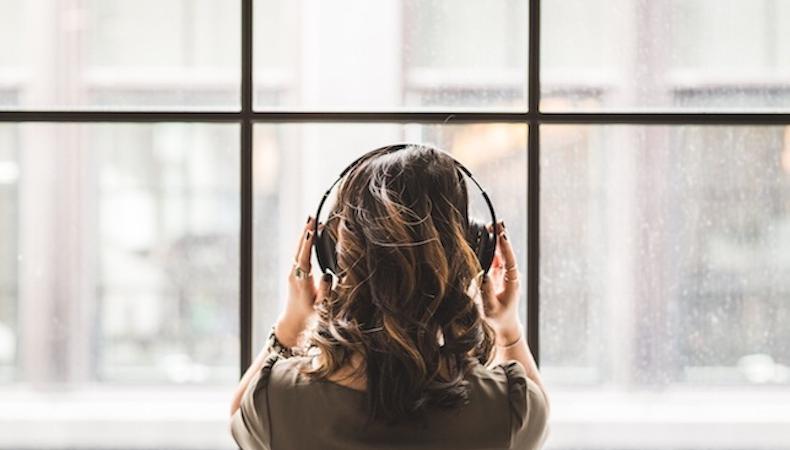 In the holiday season, the popular Christmas music canon can start to feel pretty repetitive. Backstage offers some classic, odd, or unappreciated alternative listening options for the musical theater lover.
Alan Menken's "A Christmas Carol" (1995 Original Broadway Cast Recording)
This classic Dickens tale is a holiday tradition and sometimes a "bah humbug" bugaboo. Alan Menken, the composer of Disney reputation, has a brilliantly composed (and underappreciated) score to the iconic ghost story. The cast recording is wildly melodramatic—which makes it all the more fun to listen to! Some favorite numbers include "Nothing to Do With Me," "Mr. Fezziwig's Annual Christmas Ball" (which has a similar vibe to Menken's "Topsy Turvy" in Disney's "Hunchback"), and a lovely duet and reprise called, "A Place Called Home." This recording is highly recommended for road trips to inspire ridiculous lip-syncing.
Irving Berlin's "White Christmas" (2008 Original Broadway Cast Recording) and "Holiday Inn" (2017 Original Broadway Cast Recording)
These two kitschy classics aren't necessarily classics per se—"White Christmas" had its Broadway run in 2008 and "Holiday Inn" in 2016. However, both musicals are based on the iconic mid-century films of the same name. They reprise some of the same famous Berlin tunes like "Blue Skies," "Happy Holiday," and, of course, "White Christmas." Both plots have to do with chipper old-time, tap-dancing types escaping the hustle and bustle and going into the country (either a farmhouse in Connecticut or an inn in Vermont). With a ceramic Snow Village aesthetic, the recordings are as corny as they are contagious. PBS recently programmed "Holiday Inn" as a part of its Great Performances series; the full episode is available here.
Sklar and Beguelin's "Elf" (2011 Original Broadway Cast Recording)
To quote one of the show's big musical numbers, this recording is "Sparklejollytwinklejingley." Based off of the now-classic Will Ferrell fish-out-of-water (or should we say elf-out-of-snow?) film, this cast recording is bouncy, sugar-hyper fun. While the score is as plastic-ey as a new toy out of the box—which will likely dismay commercially critical listeners—there are some moments of fresh humor and catchy melodies including the songs "I'll Believe in You," "A Christmas Song," and "The Story of Buddy the Elf."
Pasek and Paul's "A Christmas Story: The Musical" (2012 World Premiere Recording)
Speaking of iconic holiday films made into stage musicals (and recent live television musicals on Fox after Sunday night football), Pasek and Paul's Tony-nominated "A Christmas Story" score is a delight. As a cast recording, it's a clever companion to the original film with charming harmonies in "Before the Old Man Comes Home," and the title-number finale. In a landscape of highly stylized holiday scores, "A Christmas Story" sticks out for having a more honest sound than other holiday musical offerings.
Mason and Marvin's "Dr. Seuss' How the Grinch Stole Christmas!: The Musical" (2013 World Premiere Recording)
As one could probably guess, the score to this musical adaptation of the classic children's picture book and subsequent animation is rather stilted and stylized… and oh so fun. Without the colorful creativity of the Seussian aesthetics, the cast recording doesn't pack the full punch of the Grinch experience, but it's splendid nonetheless. Patrick Page's Grinch is a grouchy-toned grumpy delight. And, of course, who can resist a full Broadway rendition of the classic, "You're a Mean One, Mr. Grinch" with Broadway icon John Cullum as the musical's narrator, Max the dog?


Kyle Jarrow's "A Very Merry Unauthorized Children's Scientology Pageant" (2004 Original Soundtrack Album)
For an Obie-winning Off-Broadway pseudo-holiday sound, consider this musical satire that imagines the Scientology origin theology as a clichè, cheeky, church children's pageant. The secretive theology of science fiction author L. Ron Hubbard is musicalized in boppy children's songs with an electronic beat. The recording is ironic fun and is also an effective commentary on the controversial organization. The dissonance between the children's optimistic voices, the pageant conceit, and the disturbing content of the songs is a striking satirical experience somewhat reminiscent of "The Book of Mormon."
David Nehls and Betsy Kelso's "The Great American Trailer Park Christmas Musical" (2014 Original Cast Recording)
Similar to "Scientology Pageant" if you're seeking a satirical listen, this recording is terrifically tacky. "The Great American Trailer Park Christmas Musical"—a sequel to the ridiculous original production of the same name (sans the word "Christmas")—revolves around Armadillo Acres' most festive mobile home community during the warm north Florida winter. This twangy musical is pure, stupid fun with a surprising amount of heart. The cast recording is a great companion to chuckle along with as you do holiday chores—but make sure you have your headphones in, as some of the lyrics are explicit!
Bonus Stocking Stuffer: "Seasons Greetings: A Jersey Boys Christmas"
For those seeking Christmas classics remixed with a Four Seasons sound covered by musical theater performers, the branders at "Jersey Boys" have you covered. The casts of the musical's productions around the world—from London to Las Vegas—sing Christmas pop songs with melodramatic passion. This album is perhaps the most unintentionally self-righteous of all the albums listed, making it a deliciously ironic listen. It's a savory secret pleasure or a wonderful stocking stuffer for your family member who has seen the "Jersey Boys" every time it tours through your hometown.


Check out Backstage's musicals audition listings!