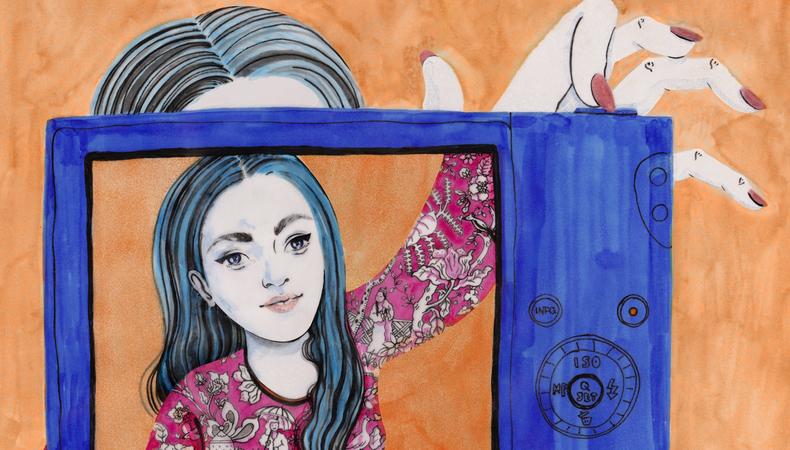 Mike Page is the director of casting for TBS and TNT alongside Alexis Booth. Together, they seek out anything new and different. As the executives in charge of casting, Page and Booth want to surprise audiences with who is telling their stories. They find actors in 99-cent theaters in Los Angeles and try to give recognizable names a shot at a new type of role. Buzzy hits like "Claws" and "Angie Tribeca," as well as upcoming shows like Daniel Radcliffe–starrer "Miracle Workers," demonstrate the variety of what the networks look for in their programming and cast talent. Page spoke with Backstage about where he finds actors and the benefit of self-taped auditions—even at the executive level.
What is the process for casting a show in your position?
We're in a new era of casting. Since [TBS and TNT President] Kevin Reilly arrived, we haven't done a live network test; everything is on tape. You don't have to go in front of the network suits. We've seen actors not get the job this way, but all of our tests come to us via tape. We've hired multiple series regulars off of self-tape and cut out a lot of the stress and unnecessary pressure of the testing process.
READ: Mike Page's 3 Ways for Actors to Take Care of Themselves
How would you describe the kind of talent you're looking for?
What comes to mind is interesting and unique. If you line up all of our shows on TNT and TBS, we have this amazing spectrum. We're looking for every actor. Whatever the skill set is, whatever your strengths are, we're looking for you. We want to see the unexpected and tell stories in a way that they haven't been told before.
What are the qualities of an audition tape that make it memorable?
I want to see the character more than anything else. When I read a script, I get ideas in my head. But when I walk into a casting session, I honestly don't know what I want. I want to see it, I want to discover it. I want to see an audition that gives me something I didn't see coming, that can transform me. Whether I've seen the scene just one time or if I've seen it 2,500 times, I want somebody who can make interesting choices that make sense. I think of the relationship between casting and the actor as a collaboration. I don't want somebody giving me what they think I want. It's this actor's offering of their take on a character.
READ: Here's how You Can Make or Break a Self-Taped Audition
What should someone know about auditioning for a TBS or TNT show?
The audition is a win. It's casting telling you we think you might be right. Nerves are natural and are going to happen, but every actor should know before they walk in the room they are there for a reason: because casting believes in you. There are so many thousands of other actors that could be there. Here at the network level, all of the auditions that come to us are "the chosen ones." When we're watching these auditions, No. 1: We try to make sure there's quality. No. 2: Is it interesting? Have I seen this before? If so, can we do better? Can we do something else? Our audiences expect and demand tailored programming that is unlike something they are going to see elsewhere, and my job in casting is to do everything I can to ensure that it's the highest quality, the most interesting, and the most fun.
How do you find new talent?
Alexis and I try to get out when we can to see different comedy shows, standup, improv, various plays, musicals, anything local—UCB, Groundlings, you name it, we go help talent scout. We use any of the people that we've seen in that or in any of the other shows or online. We take generals that really run the gamut. A decent amount of them are pitched to us from agents and managers. It's the type of challenge where we are looking forward to getting to know a little more about someone. The other actors we meet are people that we've seen on stage here in the local scene, that we saw online, that we've seen in a different show or that we're just big fans of and really wanted to discuss what they're interested in. The conversations change a little bit depending on how established the actor is. If we are talking to somebody who is just starting off, the conversation will usually focus on what can the actor do to move forward and take the next steps. We almost always end up recommending an actor, whether they are drama or comedy, studying at a place like the Groundlings or UCB. Alexis and I are such huge fans of those programs as well as all the different comedy houses here in L.A., Chicago, and New York. I think it just fine tunes an actor's skill set so much.