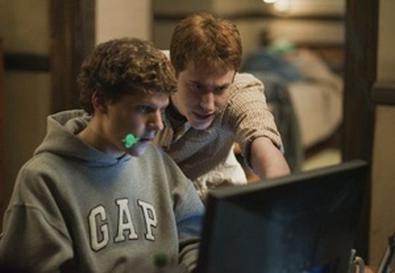 It's not surprising that the Screen Actors Guild Awards would be one of the few awarding entities to offer an ensemble category.
Actors know they're only as good as the company they keep. Back Stage spoke with four film critics to get an idea of whom actors might be casting their votes for. The critics are Sean Smith, Los Angeles bureau chief, Entertainment Weekly; Manohla Dargis, co-chief film critic, The New York Times; Jennie Yabroff, arts writer, Newsweek; and Kevin Lally, executive editor, Film Journal International. Bear in mind, some films had yet to screen for critics by press time.
The four critics gave "The Kids Are All Right" a unanimous nod for best ensemble. It's not simply that Annette Bening and Julianne Moore give top-notch performances as lesbian lovers and parents, but that the whole picture is "character-driven as opposed to plot-driven," Smith says. "Each actor, including the supporting actors—Mark Ruffalo and the two young actors, Mia Wasikowska and Josh Hutcherson—create fully realized people, and each has a scene where he shines." Dargis notes, "Without being gushy feel-good, it has so much heart and it's a great showcase for actors."
Films that are nominated in the ensemble category are frequently socially relevant and/or crowd-pleasing, along with boasting award-worthy performances, the critics assert. And "The King's Speech" has all the elements, starting with its tale of personal triumph, in which King George VI (Colin Firth) overcomes a stuttering problem with the help of a tough-love speech therapist (Geoffrey Rush). Lally says the performances of Firth, Rush, and Helena Bonham Carter (as Queen Elizabeth) are stellar. Yabroff suspects that Firth will be a front-runner in the lead actor category and Rush will be nominated as supporting actor. Rush "makes it possible for the lead to undergo a transformation," Yabroff says. "He unlocks his hidden potential, and audiences love that." Smith loves Bonham Carter for playing a role so different from her cartoonish turns in Tim Burton films. "Also, she is so restrained as the queen," he says.
Smith gives "The Social Network" high marks, though the story of Mark Zuckerberg and the birth of Facebook is not quite as character-driven as it is director-driven, the critic says. None of the characters are transformed, but the film is riveting and the young actors—Jesse Eisenberg, Andrew Garfield, Armie Hammer, and Justin Timberlake—give terrific performances, Smith maintains. Part of the appeal is the presence of newbies "spreading their wings." Yabroff thinks Eisenberg may be a front-runner in the leading actor category for making "Zuckerberg far more interesting than he probably is." Yabroff adds, "It's a compelling performance, and he took a lot of risks in making him unsympathetic." Dargis suspects that Garfield may be a contender in the supporting category. "He is by far the most sympathetic in a gallery of rogues," but even more impressive, she continues, he humanizes Zuckerberg, who would otherwise be a cipher.
Three films Lally cites are Julie Taymor's "The Tempest," Ben Affleck's "The Town," and the British export "Made in Dagenham." In "The Tempest," he says, Helen Mirren is terrific as Prospera, as is the supporting cast, which includes Djimon Hounsou, Alfred Molina, Alan Cumming, and Chris Cooper, "who is surprisingly adept at doing Shakespeare," Lally adds. "The Town," which may be overlooked because it's an action-adventure film, still boasts a fine ensemble, headed by Affleck. Lally points out that the movie has Jon Hamm in his first significant feature film role and that Jeremy Renner in a supporting role "steals the film." Likewise, Lally praises "Made in Dagenham" as a crowd-pleasing story inspired by a strike at a Ford Motor Co. plant in the late 1960s that paved the way for the law giving women equal pay. Sally Hawkins and, in supporting roles, Bob Hoskins, Rosamund Pike, and Miranda Richardson are wonderful, Lally says.
Smith likes "Rabbit Hole," observing that everyone in the cast offers fabulous and unexpected performances—including Aaron Eckhart, Dianne Wiest, and Nicole Kidman. Dealing with the death of a child, Eckhart's character is "heartbreaking," Wiest as a friend who has also lost a child is "powerful and contained," and Kidman as the mother is "great," Smith says. "And she looks like a real woman, not a star or an airbrushed photograph."
Dargis does not view "Rabbit Hole" as an ensemble piece, because it centers on the mother (Kidman) and, to a lesser extent, her husband (Eckhart). Instead, Dargis would like to see Tyler Perry's "For Colored Girls" receive a nod for its fine ensemble acting. But, she notes, Perry is not taken seriously by the cultural pundits. "He mixes genres," she says. "He can be incredibly sentimental, melodramatic, and have broad comedy jammed into the same movie. That's not viewed as good taste, unlike 'The King's Speech.' You put a bunch of people who are speaking with wonderful English accents on the screen, you got Americans lapping it up."