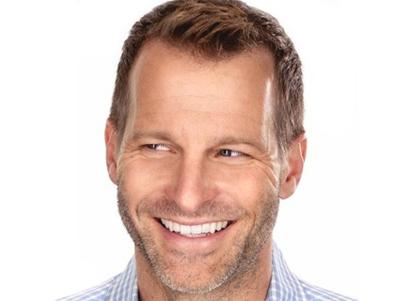 OK all you football fans. When one of America's most popular football players talks about "being in the present" and observing how children play, we know we've turned a corner!
Tom Brady and friends call it being one's "authentic self."
That term is used a lot nowadays—from Oprah to Deepak Chopra to teenage girls sipping lattes, and it seems, even to football players.
But how do you find your authentic self? Perhaps it's best to understand it through what you are not.
You are not your job, your title, the amount of money you earn, the kind of car you drive, your age, your weight, your zip code, the shoes you wear, the wrinkles on your face, your moods, your likes, your dislikes, your judgments, your problems, your fears, your resume credits, our popularity, your achievements, your victories, your failures, etc.
When you perceive someone—in physical terms—as being more successful, more beautiful, more wealthy, or more powerful — you don't see yourself on an equal level. You forget the real level in which all human beings actually meet one another: authentic vulnerability.
Instead—through fear, comparison, separation, judgments—you see people from the prism of how ego fears people. You suddenly defer your power to a misperceived label of how you define that person beyond their authenticity. You seek their approval, their love, their acceptance, and their permission because you've wrongly perceived them as someone who holds the key to your success, your happiness, your fulfillment, and your future.
When we do that, we no longer meet people on the same playing field of simply being.
Here's another sports analogy. Diana Nyad successfully swam from Cuba to the Florida Keys a couple weeks ago without a shark cage. She was the first to do so. It was her fifth attempt, and she's 64 years old. She said that you just have to "find a way." She wore a protective jellyfish mask that protected her from those toxic stings.
In life we put on masks too, as a defense mechanism and as a means of self-preservation. Sadly, we forget we're wearing them, and we then begin to see other people through these distorted lenses from behind our masks. So we end up seeing them — and ourselves — inaccurately.
What if you just took off your mask? You will get stung. But it's worth it. It's worth living out in the world that way. Some people are not going to get you. Some people will be threatened by your honesty. Some people will try to thwart you or yes, even figuratively sting you. But that's really what we're all here to do—meet ourselves and other people out in the world without wearing a mask.
That's our authentic self.
Anthony Meindl is an award-winning writer, director, producer, and Artistic Director of Anthony Meindl's Actor Workshop (AMAW) with studios in Los Angeles, New York, London, and Vancouver. It was voted the Best Acting Studio in Los Angeles by Backstage in 2011 and 2012 (Best Scene Study and Best Cold Read).
Meindl's first feature film, "Birds of a Feather," won the Spirit of the Festival Award at the 2012 Honolulu Rainbow Film Festival, and he won Best Director at the Downtown Film Festival Los Angeles. He is a regular contributor to The Daily Love, Backstage, and various spirituality podcasts. He has been featured in ABC News, Daily Variety, LA Weekly, The Hollywood Reporter and the CW KTLA. He is also the author of the best-selling creativity book, At Left Brain Turn Right, which helps artists of all kinds unleash their creative genius within. Check out Meindl's free smartphone app on iTunes. 'Follow Meindl on Twitter @AnthonyMeindl.
Meindl's 2nd book, Alphabet Soup For Grown-Ups, comes out this November.