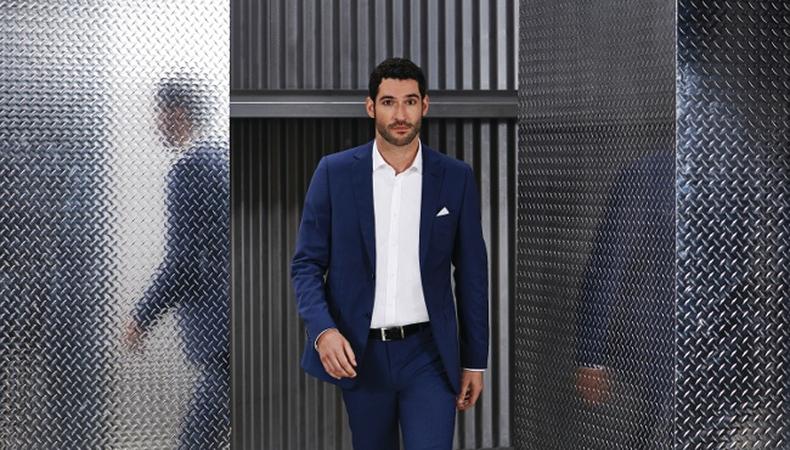 Welsh heartthrob Tom Ellis—best known in the U.K. for "Miranda" and "EastEnders"—is about to make new fans stateside as the titular hard-partying, high-priced, morally conflicted doctor on USA's new drama "Rush," created by Jonathan Levine.
On auditioning in America.
"In the U.K., you go in and have a little chat and then a little read. But in America you're in and they're like, 'OK, go!' So for me to be prepped up to the eyeballs before I go in is now my approach on pretty much everything I do."
On Rush's predilection for terrible '80s music.
"I have playlists for jobs I do. I'll suss out a playlist that sets the tone for me. And that helps me get into it. And obviously Jonathan was specific about the music that Rush listens to. And he said, 'That's great, make a playlist. Rush has terrible taste in music!' And I went through my entire catalog of terrible music. It's all surface music. It's instant euphoria."
On having room to play.
"Jonathan Levine is a unique and very special human being, I'll tell you that. He's incredible, really. The lovely thing about working with a writer-director is they have a very clear vision about what they want to do. And Jonathan loves actors and allowed us the freedom on the floor. We'll do two or three takes as scripted and then fuck around and say what we want. So this freedom of improvisation was created in the pilot, which, you don't get that luxury in my experience. And that's been brought to the series as well. So we have this looseness and freedom. It's a very collaborative floor."
On being satisfied.
"It's lovely to hear people come in and guest and when they leave say, 'I've had so much fun playing!' Ultimately, that's what I want to do: play. The time constraints to shoot a TV show aside, we're still able to do that. I've been working for 15 years now and can count on one hand the jobs that actually satisfied me doing the job on the day."
On leading the call sheet.
"I'll get a script and read it two or three times and start looking through the scenes and finessing them and speaking them in my head. And then I encourage the rest of the cast to get together so we come on the day with ideas and suggestions. The best thing you can do is turn up on set prepared, and then you've got some room to play and mess around and breathe some life into it."
Inspired by this post? Check out our television audition listings!