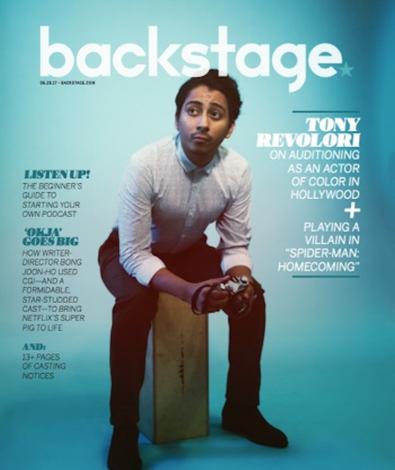 When Tony Revolori's father, Mario Quinonez, was a 14-year-old in Guatemala, he received his first pair of shoes. When Revolori was 15, he became the first person in his family to visit Europe, at the invitation of Wes Anderson, to audition for a film that eventually won four Academy Awards.
The opportunity was the fulfillment of a dream his father had initially had for himself, though he never advanced beyond working as an extra after immigrating to America. "He was too shy to actually be on camera and say lines," Revolori explains while sitting in the Beekman Hotel's Fowler & Wells restaurant in mid-May. But once Quinonez became a father, acting seemed a good way for Tony and his older son, Mario Revolori (they use their paternal grandmother's name professionally), to start saving for college. " 'I would love for you guys to be actors, but I would never force that upon you,' " Revolori remembers his dad saying.
It was two years before Revolori's trip to meet Anderson that his dad sat him and Mario down to ask, "What is it that you love?" The boys chose acting and music. (Revolori also sings and plays four instruments.) "He was like, 'Great. Well, that's your 9-to-5 job now,' " Revolori recalls. From then on, the family drove the 60-mile round trip from Anaheim, California, to Los Angeles "more than seven times a week for auditions," with the duo "getting rejected a thousand times a year."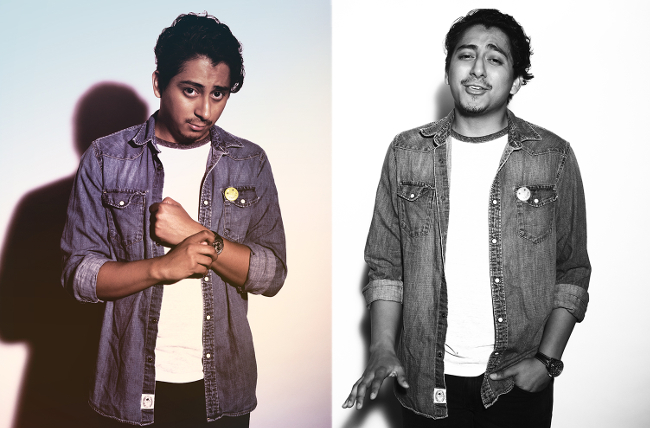 Then they auditioned for an untitled Wes Anderson project. The director considered tapes of thousands of kids from numerous countries for the role of Zero, the teenage lobby boy who engineers the prison escape of his concierge mentor (Ralph Fiennes), kills his would-be killer (Willem Dafoe), and inherits the Grand Budapest Hotel. Two possibilities emerged—Mario and Tony—before Anderson sent the latter a plane ticket.
READ: How Wes Anderson's Universe Is Cast
As an unaccompanied minor, he remembers, "I stayed there for 17 hours while the flight there was 14 hours, both ways." He returned to the States without the part. Instead, Revolori and Anderson exchanged many emails. "I would tape myself doing the whole entire script," he says. "It was basically pseudo-rehearsal," and he began to think of Anderson "very much like a godfather to me in terms of acting." Four months later, he got the offer for the film that would lead the young talent not only to the 2015 Oscars, but to "Dope," the Sundance Film Festival hit that was so well attended, James Franco "couldn't get a seat" and stood in the back for one screening.
READ: How Rick Famuyiwa Cast His Sundance Hit 'Dope'
The Rick Famuyiwa film about sweet, high-achieving '90s-lovers out of Inglewood, California, who find themselves in the wrong place at the wrong time launched a studio bidding war and was nominated for the festival's Grand Jury Prize. Casting director Kim Coleman had Revolori try out before anyone else, but in total, he "auditioned for the project maybe 20 times," he says, reading with different potential co-stars. Once again, at the very end, he was pitted against his brother. This would happen a third time, for a recurring role on the combination live-action-animated series "Son of Zorn," which was canceled in May after one season on Fox. "That was the one time my brother audibly said, 'I fucking hate you. This is bullshit. It's unfair,' " admits Revolori. "I was like, 'It 100 percent is, but I'm going to take the part.' "
Last year, around the time he was filming his latest project, "Spider-Man: Homecoming" (out July 7), Revolori had an epiphany. "When you walk into an audition room, and you go in with such desperation that you want this, they smell it and they're like, 'Nope, immediately no,' " he says. "The thing that happened that pushed me over the edge was auditioning with a couple of people, and then them saying, 'Oh, no, we're not going to cast you because you're brown.' So I said, 'Fuck this,' and the next audition I went to, I didn't give a shit." He booked that job. Now, he sometimes cold-reads on purpose. "When you don't need [the part], they want you so much more," he explains, especially if you "mix that in with confidence, not arrogance." Since relaying this discovery to Mario, Revolori says, "he's been booking nonstop."
"Spider-Man: Homecoming" will bring together a cadre of Marvel heavy hitters, including Iron Man (Robert Downey Jr.), Captain America (Chris Evans), and Vulture (Michael Keaton). Revolori auditioned to play the best friend to Peter Parker (Tom Holland), Ned Leeds, but was awarded a larger role in Flash Thompson, Parker's high school rival who eventually becomes Agent Venom. The casting marks the 21-year-old's first unlikable character.
Without being asked, Revolori says he gained 55 pounds of muscle to play Thompson, who'd been reconceptualized for this film as a rich kid rather than a jock. Still, he reasoned, "I'm not white, I'm not blond [with] blue eyes"—as the character was in the comics—"but I'm me, and I'm going to do my best to emulate that character for you guys, because this is who it's for."
Until he joined the Spider-Man franchise, Revolori says, "I'd never been in a place where it takes you two hours for four takes of a scene, just because they have all the stunts.... I felt like I couldn't get in a rhythm." On the plus side, "They can afford to be a little bit more lenient and say, 'Well, what if we try this? We can change this scene completely.' " The same can't be said for indies. "It's a lot different," he says. "You work on something like 'Dope,' you drive yourself to set, [work with] a very small crew, and you're all just working day and night as hard as you can, there are no breaks…. You're on your feet and you're moving—'cause you have to be."
On this new role in "Spider-Man," he says, "I feel like that's a better move for my career. I want to be respected by my peers and be a prestige actor." That's not to say he wants to remain solely in front of the camera; he also wants to direct one day, as well as stay active in the theater. (In February, he made his West End debut in Stephen Karam's play "Speech and Debate," about a teacher-student sex scandal.) "I also don't mind doing superhero movies and what makes kids smile," he says.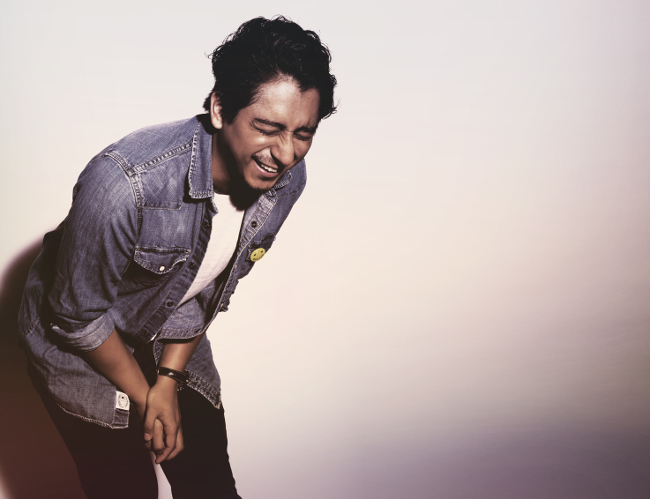 Despite his many illustrious collaborators, Revolori's most valued piece of industry advice comes from someone he met only once. His mother works at a restaurant in Studio City, and around the time he and Mario told their dad that their passion was acting, she called home to alert them that Dick Smothers—half of the legendary comedy duo the Smothers Brothers—was there having breakfast with his wife. Thanks to YouTube, "I was a huge fan," says Revolori, so he and Mario dashed over.
"We walk up to him and we shake his hand and we talk to him, and it's amazing!" Revolori gushes. When they informed him that they were budding actors, Smothers (who once gave a 22-year-old Steve Martin a job) said, " 'You guys remind me a lot of me and my brother [Tom],' " and proffered this bit of wisdom, made especially poignant by the fact that Smothers later declared bankruptcy: " 'Treat everyone like they're the most important person in the world. Because guess what? Tomorrow they might be. Yesterday they might have been. Today they will be.' " As an early teen, Revolori says he replied, " 'Great, yeah, yay, woohoo, thank you!' But as an adult, I understand that so much more now. And so that's what I've tried to carry with myself as much as possible."
---
Memorizing Made Easy
It's a little-known fact that Revolori possesses a remarkable memory—a photographic one, to be precise—which came in handy for director Wes Anderson on the set of "The Grand Budapest Hotel" when referring back to both the script and the animated storyboards he used to plan each shot. "He doesn't like any line being changed," recalls Revolori. "He'd go up to me and be like, 'Did Ralph say his lines right?' "
READ: 11 Actors in Wes Anderson's Troupe
Once, Revolori confirmed that Fiennes had made a mistake, and Anderson asked the young actor to let his scene partner know. "I was like, 'I'm not going to tell Ralph Fiennes he fucked up his lines,' and [Anderson] was like, 'No, you're right.' " Sometimes, part of being a good co-star to the likes of Fiennes, Bill Murray, Tilda Swinton, Saoirse Ronan, and so many more is learning when to stay in your lane.
Looking to get cast? Apply to casting calls on Backstage.
Groomed by Janice Kinjo for Exclusive Artists using Kiehl's