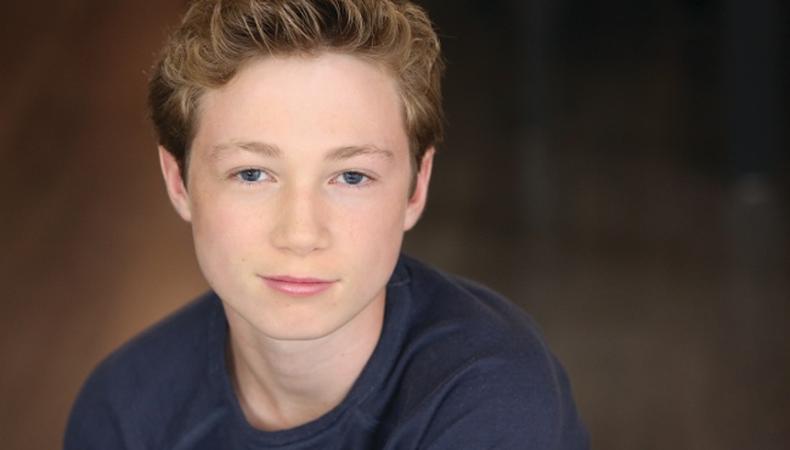 As Jack Reagan on CBS' cop drama "Blue Bloods" since 2010 (along with his younger brother Andrew), 14-year-old Tony Terraciano is learning every day from his experienced co-stars.
On learning from the adult actors.
"I'd say about once every seven or so episodes a season, I'll get additional scenes, and some of these scenes require a little bit more acting skill than others. Donnie [Wahlberg] is always helping me alongside [on-set coach] Matt [Newton] and the director. Donnie's always giving me a different tip, he's always helping me out, and he's always giving me another way to think about my lines."
On keeping up with schoolwork.
"Typically we work once a week, and that one day a week is about six or seven hours. [It's during] school, which is sometimes difficult. Andrew and I really like the early call times because we can go before school and then catch a couple of periods before school ends and talk to our teachers about what we missed that day. Most of my teachers are very supportive and they're always willing to help me after school and catch me up on the work that I missed."
On advice for young actors.
"You can't just stop; you have to keep going on auditions because a lot of times people just like a specific look and it doesn't have to do with how good of an actor you are. You just have to keep auditioning and keep working as hard as you can."
On getting the role on "Blue Bloods."
"My mom got the call that we were going on an audition and she had to go on a trip with some of her friends, so at first we turned it down. Then they called again; they just called my brother this time and said, 'Can you please come in?' And he ended up going in and they [asked if he had an] older brother, so at first we decided, 'You know what? This is getting too complicated. My mom's not gonna be there and it's just my dad, and he doesn't usually do this…we should just turn it down.' So then my mom [convinced us to go]. We got out of the car and it was pouring rain, so we looked like a mess. We went in on the audition and I mean, I remember doing well but nothing spectacular, and then the next day they asked us if we had passports [to shoot the pilot in Toronto]."
On his dream role.
"I'd love to be in a movie or a big TV comedy. We always love 'Modern Family' and I love 'How I Met Your Mother.' It's a great show."
Like this story? Read more of our Spotlight On interviews!