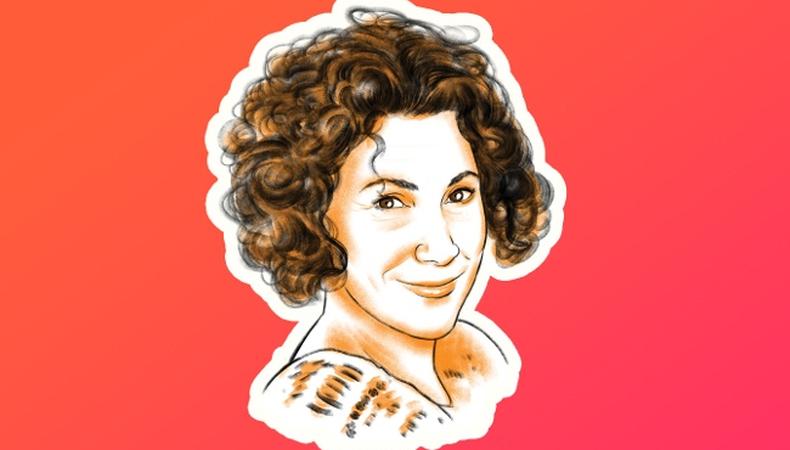 Randy Graff received a Tony Award for her performance in the 1989 production of Broadway's "City of Angels" and notched another nomination years later for "A Class Act." Now, the "Les Misérables" legend prepares for a return to the stage in Lincoln Center Theater's "The Babylon Line" by Richard Greenberg, which opens Dec. 5. On her day off from rehearsals, Graff tells us about her journey with the piece, how Backstage helped her get her Equity card, and a recent audition that went so badly, she dwelled on it for a week.
Tell us about 'The Babylon Line.'
[It's] a play that came to me about two summers ago. We performed it up at New York Stage and Film and I fell in love with the cast and Richard Greenberg. I had this secret hope that it would be done at Lincoln Center, and I said to myself, "You just have to wait." About two years and three months later, it's happening! I had this faith in the piece, this play that had to be seen and this story that had to be told. I'm very grateful and very excited for people to see it.
READ: "Didn't Book That Job? Here's How to Deal."
What has been your worst audition?
My worst audition was, unfortunately, quasi-recent. Lincoln Center was doing "Act One." I went in and I hadn't auditioned for Lincoln Center since, I don't know, "Anything Goes" with Patti LuPone [in 1987]. I felt a lot of pressure because I hadn't been seen by Lincoln Center in a while and even though I was prepared, I just absolutely short-circuited. It wasn't even me, it was like my evil twin showed up. I kept stopping and starting. I thought about it [afterward] for, like, a week.
How did you get your Equity card?
I have Backstage to thank for that. I started auditioning when I was a junior in college, and I would buy Backstage and I would just circle all the non-Equity calls. I auditioned for a non-Equity dinner theater called the Village Dinner Theater. They were doing "Gypsy." This was my first role out of college, and I got the part of Louise when I was still non-Equity. Then, when they went Equity, I auditioned for their production of "Promises, Promises" and I got cast as Fran, and that's how I got my card. It started with you guys!
What was your first headshot like?
Oh my God, it looked like my elementary school graduation picture. I had this little scarf around my neck. It was terrible. That was before they started putting fans on your hair.
What piece of theater do you think every actor should see?
I want to say, because it's recent and it's on my mind, "Fun Home." Even though it's a musical, it's also like a play with songs. It's such an intimate experience, and I want people to know that when they go to the theater, it doesn't have to be spectacular. You're so close to those characters and the characters are such real people, and I think often musicals get a bad rap for the acting in them. You can have real people onstage in a musical.
READ: "How to Keep Your Acting Career on Track"
What was your most memorable survival job?
I used to give out free samples of cigarettes. It was free samples of Salem Lights, and I was in the middle of the Garment Center, and I looked like a Hot Box girl, except I wasn't wearing anything too skimpy. I would pass the cigarettes out to passersby on the street. I got so bombarded. You give out anything free in New York and you have to be careful, so I just started throwing these cigarettes.
And then I actually got a job working at Lincoln Center, working in the Lincoln Center charge office, where people would call up to make reservations for shows and concerts—again, no computers. Full circle, right? I hadn't thought of that until now.
In a world in which you're not acting, what would you be doing?
I'd be doing what I'm doing now, which is teaching. I teach at NYU in the new studio on Broadway. I actually enjoy it more than acting. I've gotten to that point where it's more interesting for me to see the light in others go on and to be able to pass on what I've learned and honor my teachers that way. I find it very rewarding and as a result, I've become a better actor because of my teaching.
What piece of advice would you give your younger self?
I still talk to my younger self. I don't think that part of us ever goes away. When I first started auditioning, I was so nervous I literally would gag in the bathroom before I had to go in and sing. I would just tell myself to chill out. It's not the end of the world if you do a bad audition. You will go on and it's all part of the process. Stop comparing yourself to other people and be prepared and go in there and do what you love to do.
Ready to book an onstage gig of your own? Check out our theater audition listings!