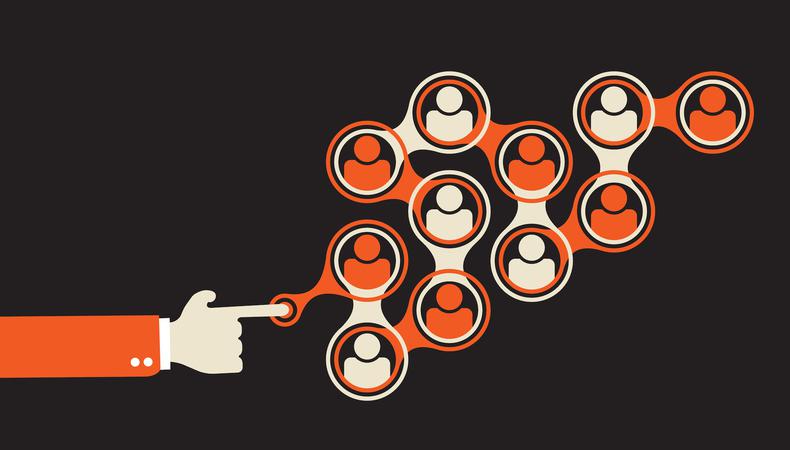 Blood—or in this case, a degree—runs deep. When deciding where to master your craft, it's important to consider the theatrical family you'll be joining. Its professors, students, alumni—you're joining the ranks of an institution that, at its best, will help you realize your dreams as an actor. They've been cheekily deemed "mafias": the notion among many conservatories that students and alumni have each other's backs, whether that means networking and helping with job searches or offering insight and advice on how to find success. Below, four of the top theater programs in the country break down their efforts to connect alumni and build their family.
Syracuse University (Syracuse, New york)
Ralph Zito, professor and chair of SU's Department of Drama, witnesses what his students call the "Orange Mafia" firsthand while overseeing weekly Theater Labs with noted alums; in the school's Sorkin Week initiative, which sends 14 seniors on a trip to Los Angeles with the Oscar-winning screenwriter; and with the Araca Project. The latter invites recent alums from Syracuse and four other universities to form teams and pitch a piece of theater to go through "producing boot camp" before it gets produced on an Off-Broadway stage. "Those early years of trying to make your way are the vulnerable years," Zito says. "[The Araca Project] is a way that we can provide a little support to early-career alums and get them thinking creatively about how they're going to get their work done."
New York University Tisch School of the Arts (NYC)
"We're putting 350 new artists out into the world every year; that's way bigger than everybody else," says Christopher Andersson, Tisch Drama's director of admissions. "What's nice about that is that our alumni network is vast. When you walk into an audition and a director sees you're from the drama department at Tisch, they think, Oh, I was from the drama department at Tisch! And then you go into a different pile." That pride is further cultivated, Andersson says, through alumni mixers at festivals like Sundance and SXSW, an NYU in L.A. mentor program, and career sustainability panels to "clear the fog" for current students and connect them with alums before graduation.
University of Southern California (L.A.)
The most obvious mafia-building by USC's School of Dramatic Arts is its annual networking events for New York City and Los Angeles–based alums, its Trojan Entertainment Network for alumni working across all realms of entertainment, and the soon-to-be-launched Alumni Leadership Council, which offers opportunities for the Trojan Family to stay connected and work together. That's in addition to current students enjoying frequent classroom visits, mentorships via the school's Stage Door Forum, and the new Spotlight@SDA event series for industry Q&As and more. "We hear time and again of the work our alumni are creating together," says David Bridel, the school's interim dean. "Alumni frequently look to work with fellow SDA grads because they have confidence in their mutual artistic foundation and level of commitment."
State University of New York at Purchase (Purchase, New York)
It's an open secret that SUNY Purchase's Conservatory of Theatre Arts has fiercely loyal alums that regularly hire and collaborate with one another. "There are so many examples of this from the past, but more recently, you only need to look to 'The Woodsman,' " says Gregory Taylor, the conservatory's director. He approximates that the Off-Broadway show's team is 80 percent Purchase-bred. "It's Exhibit A for what can await you as a potential Purchase alumnus or alumna. It springs from a connection with the larger Purchase community, and from the bonding, pride, and work ethic that lie at the core of our students' shared identity."
Inspired by this post? Check out our audition listings!