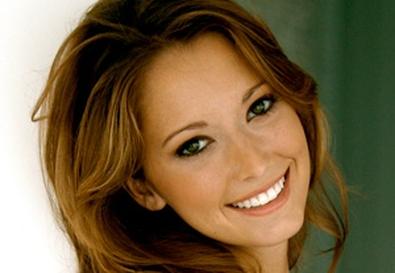 You just spent three months slaving away on the creation of your first web series. The upload of the first episode completes, and you wait with baited breath for the millions of views to pour in.
And....crickets.
For many of us who have tried a hand in web video creation, this is not uncommon, and the very reason I almost named the article, "Top 5 Reasons You Should Lower Your Expectations." Alas.
Unfortunately, the concept of 'going viral' is quickly becoming a thing of the past. (Or, in web speak, "That is so 2009.") Our Facebook and Twitter feeds have become a marketplace of overzealous self-promotion, link sharing, and baby photos, and with everyone presumably making web series these days, it's tough for the good stuff to be heard among all the noise.
Don't forget about YouTube. Thanks to Google's recent
200-million dollar investment
into their premium channel line-up, dozens of channels are churning out hundreds of hours of new content each week, and the over-saturation is making it that much more difficult for the independent producer to be seen.
That being said, there's always still room for another web series hit, and while there are plenty of ways to drive traffic outside of YouTube (media buys, celebrity endorsement, promotion on outside social media sites, etc.), what are some free tools you can use inside of YouTube to help increase your audience?
If you're a newbie, you've come to the right place!
1. Make Your Videos SEO-Friendly
SEO (Search Engine Optimization) is absolutely necessary if you want people to find you so your series and episode titles and tags are key.
First, make your title both memorable and search friendly. If your series is serialized, include the series AND episode name and number in the title.
If people are apt to misspell your title, include the misspellings in your keywords. I made this mistake on my first video, "Hott 4 Hill." People were searching for "Hott4Hill," "hot4hill," "hot for hill," and so on, destroying my views. It wasn't until years later that I realized I should've include all of the common misspellings for the video title in the keywords.
Make sure your description box has plenty of information about the series, the cast, and anyone/everyone involved. Provide plenty of links. Max out your video keywords and include them as meta tags in the description box as well. The more information you have UNDER the video, the better your video's SEO ranking in Google.
2. Increase Your Comments/Likes
Encouraging more comments and likes on your video is a great way to ramp up your audience. Why? Every time I "like" someone's video, that activity shows up in
my newsfeed
, which is, in effect, free promotion.
When relevant, ask your audience a fun question that they can answer in the comments section under the video. Or hold a contest or giveaway.
Creatively ask viewers to "like" your video through an annotation. When possible, shoot video end bumpers asking your audience to subscribe, comment, like, etc.
3. Design Your Thumbnail
Instead of choosing one of the three pre-set thumbnails on YouTube, upload your own version. Just pick a great frame in the video, use Screen Grab to save it to your desktop, then use Photoshop or Skitch to oversaturate the colors and make any other edits. Make sure the focal point is interesting, and whenever possible, include hot girls.
4. Channel Homepage Branding

If you're a YouTube partner, make sure your channel is branded with a fun banner that state when your episodes are released (in my case, "
sometimes weekly!
") and try to use graphics that encourage them to subscribe. The more subscribers, the more repeat viewers.
If you are looking for a channel design and/or graphics, email my friend
Vaughn
. He does a great job and is SUPER reasonable. You send him the graphics - make sure they are high-res - and he'll do the design for you. For YouTube partners, it's $50, including link mapping, and $25 if you're not a partner. Partner channels are given custom background AND banner space, whereas non-partner channels can just have custom backgrounds.
5. Annotations
When possible, use the annotation tool to encourage people to like or comment, as well as to drive people to specific playlists you've created.
[GRAPHIC: LIKES.JPG]
You can also use annotations to send folks
to your subscription box
or your
other videos
. Just make sure to place the links somewhere along the top of the video. (You can't see the annotation along the bottom if you have a pop-up ad running.)
As long as the annotations aren't distracting, they can be huge sources of repeat traffic to all of your videos.

6. Playlists
Creating playlists is a great way to separate out different types of content on one channel, especially if you have multiple series, and also drive traffic from one video to the next. For example, if you click on one of my channel's playlists, such as
Musical Comedy
, the videos will automatically play in sequence.
If people click on one video in the playlist, viewers are automatically taken to the next video in the playlist. BAM!
________________________________
There are a ton of other ways to build an audience around your content, but at least you know some of the free tools at your disposal within the YouTube framework. Outside of that, my friend Bernie Su, creator of the
popular Lizzie Bennet series
on YouTube says it best:
"Identify your audience, find where they are, and then hyper serve them. Remember that you aren't creating content for you, you're creating it for them... but don't forget to have fun."
So what are you waiting on? Start uploading!!
And if you'd like to learn more tricks of the trade,
subscribe to my YouTube channel
. I'll have a new series coming out this fall, presented by Back Stage!
Already a YouTube ninja? Leave your favorite audience building device below. Sharing is caring! Until next month.
Taryn Southern is an actress, host, writer, and producer with more than 100,000,000 views on her online videos. Check out her latest projects, anecdotes, and advice at www.tarynsouthern.com, or connect with her by sending her a message on Twitter @tarynsouthern or subscribing to her public updates on Facebook.