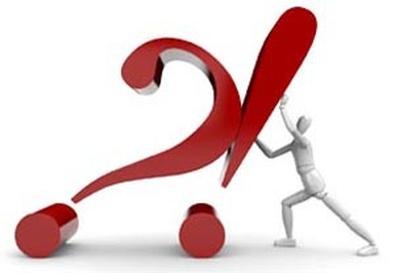 What are your top tips for acing a dance audition?
Andy Blankenbuehler
New York; 'In the Heights' (Broadway), 'Bring It On: The Musical' (Alliance Theatre, Atlanta)
People say that some dancers just have that "special something." For as vague as that sounds, it's completely true. Some people walk in the room and their energy just draws you in and demands that you look at them further. Their energy and their presence is mesmerizing, and they possess an openness through which they're able to use their dancing as a conversation between themselves and the audience. These people take chances. They move faster than it seems they should be able to. They create such breath through their movement that life (at least the life they are trying to translate) becomes more rich. They take chances in their dancing, which make it easy for me to imagine the ways that they can heighten a normal situation or emotion into something extraordinary.
But there is a fine line between taking chances and dancing out of control. I think that we can only take those kinds of chances in our dancing when our skills are completely refined. And for that reason, no matter how magical your presence is, without technique it can only be pushed so far. Keep your technique as tight as possible and become as versatile as possible. You might be auditioning for "Thoroughly Modern Millie" today, but tomorrow you may have an audition for "Bring It On." So take ballet and jazz class, but don't neglect hip-hop class and tap class. And remember that we want to tell stories that are authentic and detailed. The more detail that is in our work, the more moving our story will be. But detail can only be accomplished through refined technique.
But the biggest tip that I can give: I love doing the work that I do. I cherish it. Show that same kind of passion when you walk in the room. I want people in the trenches with me who are willing to give everything they have, knowing that we could accomplish something truly extraordinary.
Janet Miller
Los Angeles; 'The Marvelous Wonderettes' (Off-Broadway), 'Cinderella' (MainStreet Theatre Company)
I really do character-based choreography an awful lot; that's my specialty. A lot of times, it's more movement and funny things than heavy-duty dance. So the most important thing for me would be that I see a lot of character. Also, sometimes in the shows I do, dancing isn't the No. 1 priority, so I really want to see if they try. If they give it a good try and they really add character to it, that really works for me.
They need to make acting choices in the choreography. If I say something like, "We're going to do this little grapevine here, but we're going to act like we're falling," they need to make choices about how their character would interpret something like that. They're all going to have a different take. I'm going to teach it to them rotely, saying, "It's a grapevine, but you're off balance, so how does that work for you?" It really has to do with acting choices, more than anything else.
Sha Newman
Los Angeles; 'West Side Story' and 'Cabaret' (Civic Light Opera of South Bay Cities, Redondo Beach, Calif.)
My top tips for acing a dance audition are technique, presentation, and style. That being said, the ability to adapt to all styles of choreography is vital to acing any and all dance auditions. The more versatile you are, the better your chances of getting the job. Technique goes without saying. Background in ballet is essential to all forms of dance styles—and yes, even hip-hop! Without it, I'm seeing dancers' careers shortened by injury due to lack of background training in ballet. And the presentation—the acting portion of the audition, bringing those steps alive and making the performer shine—will get them the job.

Sergio Trujillo
New York; 'Memphis' and 'The Addams Family' (Broadway)
One of the things all dancers should do is be prepared as to what it is they're auditioning for. For instance, if they're auditioning for "Guys and Dolls," they have to understand that this is a period piece. They have to understand the musical style. They have to make sure they're preparing themselves in case they're asked to sing.
It's also good for them to familiarize themselves with the choreographer they're auditioning for, to find out what kind of qualities that choreographer likes. Every choreographer has different demands or things they like or dislike in a dancer. For instance, I like dancers who are incredibly technical but at the same time are great actors. Nothing appeals more to an audience than a dancer who's able to portray a character. I think training is really important—technique and style. The musical theater form still exists and is still strong, and there are a bunch of choreographers out there—Rob Ashford, Twyla Tharp, Christopher Wheeldon—who are great choreographers who look for people with great technique.